Google renamed its local listing platform GMB (Google My Business) recently to Google Business Profile. That means businesses can now manage their profiles directly on Google Maps or search. In this article, we will use GMB and Google Business Profile interchangeably.
Brick-and-mortar businesses have been experiencing a roller coaster of temporary closures, re-openings, setbacks, and sometimes victories due to the COVID-19 pandemic. It's now clear that they must monitor various Google My Business updates and keep their Google business profiles up-to-date to protect their reputation.
In 2020 and 2021, Google launched a series of GMB features designed to help businesses react to the global health crisis caused by the coronavirus. These features make it easy for businesses to update their GMB profiles with relevant information regarding their operations. Here are the nine Google My Business updates or features and how local businesses can benefit from them.
1. Temporary closed
The 'Temporary Closed' feature has made it possible for local businesses to differentiate a permanent business closure and temporary closure. For many years, small business and medium-sized business managers and owners have been looking for an excellent way to mark temporary closures even before the pandemic hit.
For example, some businesses may close temporarily during harsh winter. When the pandemic hit, Google responded by providing this much-needed feature that allows business managers and owners to inform their target audience of temporary business closures via Google search and Google maps. That means your customers can know when your business is temporarily closed by just viewing your business listing on the Google Business profile platform.
2. Google Posts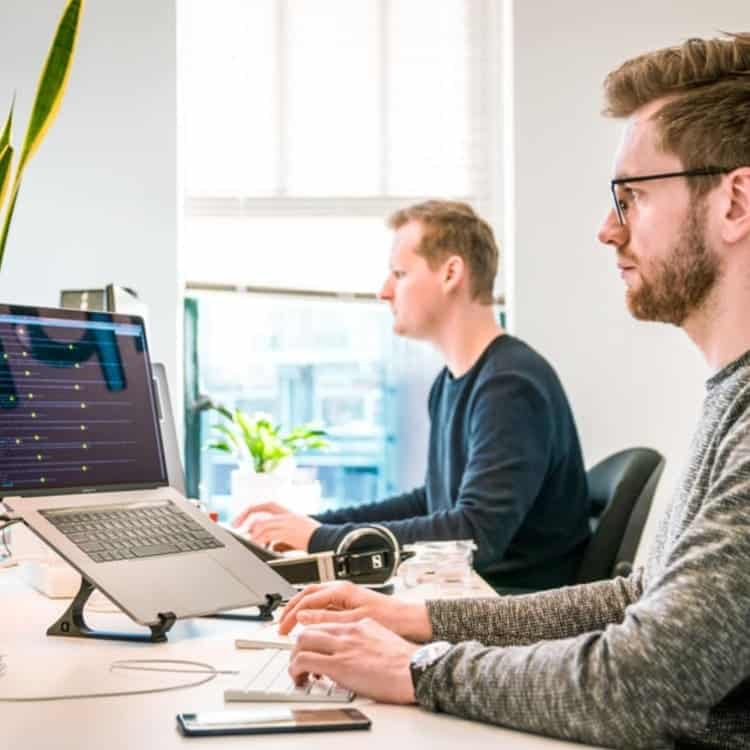 This Google My Business update makes it possible for any business with a Google My Business profile to update their knowledge panel with fresh content such as a change in hours, special events, opening in a new location, or special offers.
It is recommended to use this feature wisely to promote special events, holiday sales, and special discounts. You can also use Google posts to inform your customers about the specific protocols you're following to handle onsite activities safely.
3. The New COVID-19 post
When the pandemic hit early 2020, Google rolled these Google My Business updates to allow businesses to create and share content about coronavirus and share those posts on their GMB profiles. Once you post new content on your business listing and label it COVID-19 related information, your target audience will be able to access such updates right from your Google My Business profile.
You can use this new post type to offer valuable information to your customers. For instance, you can highlight that there's a nearby COVID-19 testing facility. Be sure to delete these posts when they no longer serve your business needs.
4. GMB attributes & displays
Some of the most recent business attributes include no-contact delivery and curbside pickup. These attributes have been essential for retailers, restaurants, and other local businesses during the COVID-19 pandemic.
Google is displaying these attributes prominently in your business listing knowledge panel. In fact, Google notes their existence with a unique check-mark or an X, which makes them more visible. If these attributes are available to your business, use them and ensure they are accurate.
5. Local service Ad attributes
Home maintenance, plumbers, and other service-area business owners often have special requirements. For example, they must make it clear to their clients how they will protect their health and prevent infections when visiting their homes.
Google has addressed these unique requirements with local service ad attribute that offers these businesses the chance to share important information with their target consumers. Use these ads to reassure your clients that they can trust you to respect their safety measures and health. It's also a good way to maintain contact with customers.
6. Support & donation links
Google now allows businesses to share information about how their communities can offer support by making donations or buying gift cards. Don't be shy to use these support links. Remember, your brick-mortar business needs the community more than ever, and your customers may be willing to donate something.
7. Secondary hours
Suppose your business offers special or secondary hours of operations. In that case, you may want to take advantage of various Google My Business updates to specify those special hours on your Google Business profile listing. For example, a grocery store can adapt its business hours of operations to accommodate people with special requirements, such as offering an hour every day exclusively for elderly people to shop.
8. Updated safety maps features
Google has updated Google Maps to help consumers use the Google Maps app to find routes and times that'll make travels safer. For example, consumers can now access recommended driving routes or commuter trains to avoid crowds. These safety features also focus on consumers traveling to various COVID-19 testing sites.
Google Maps now have an alert that reminds people to verify the facility eligibility and guidelines to avoid causing strain on the healthcare system. If you're an owner in an urban community, use this feature to encourage consumers to travel to your business. In case you provide a testing facility, ensure that you use this feature to communicate facility guidelines. Remember, your potential customers are likely to check your Google Business Profile listing to find more information about your facility.
Do you need help to implement the Google My Business updates?
If you need help to take advantage of these Google My Business updates and help your business rebound, do not hesitate to contact us. Potential customers want to do business with you, and the Google My Business updates discussed above can help update your Google Business profile listing.