Everybody loves website traffic.
The traffic that you want as a web designer or business owner, though, means a steady stream of visitors to your site, which in turn can create a steady stream of return on investment, lead generation, or revenue.
We're constantly searching for ways to bring in more visitors. But sometimes the answer lies in what we already have at our fingertips: the way our website is designed.
Many of the tips to boost website traffic involve big steps. Shorten your load time. Maximize your content.
But those big steps are made up of a lot of little steps that have to be taken in order to attain those goals.
And here are ten of them.
Use Internal Linking and Article Updates
You put a lot of effort into crafting excellent content that is designed to appeal to your audience. Don't just post it and let it be buried by the avalanche of content that comes afterward.
Each piece of content can be a gift that keeps on giving if you remember two important things:
Use internal links
Regularly re-write and update posts, then schedule them back into rotation
The information that you've posted previously on your site or blog is often just as relevant and useful today as it was then. Creating internal links to past articles keeps interest alive, creates link equity, and drives website traffic internally as your visitors find themselves caught up in a world of fascinating articles that leads to them spending five hours on your site — ideally, at least.
Updating and reposting your articles, too, keeps content relevant and fresh, while cutting down on the workload of content creation. Add in new images, make sure that there's at least a few hundred words of new content to justify the repost, and insert a note informing the reader that the article has been rewritten and updated for the current year.
Increase Branding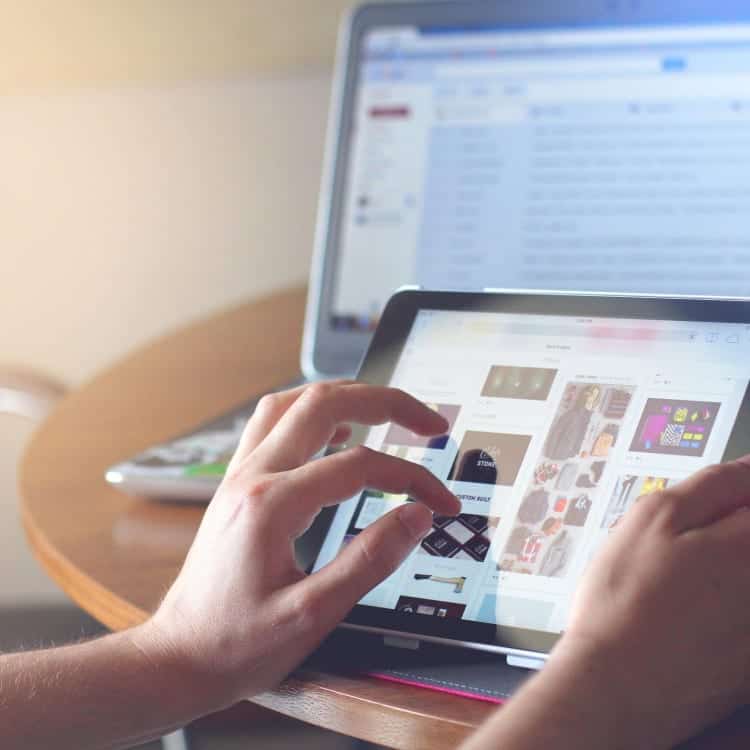 Ideally, your customers have come to recognize your brand when they see it. Get your designed by a professional or create one using a tool like LogoDesign.net, then make sure to consistently use the color palette – those visuals should trigger recognition — and build loyalty.
Are you leveraging that loyalty by making sure that your website is well-branded as well?
Your site is just like any other piece of content in that you want it to be readily identifiable as belonging to your brand. Include your logo on every page, and make sure the visual design harmonizes with your brand style guide. When loyal customers go looking for information about your site, the way it is branded will draw higher website traffic.
Vary Content Format and Length
Get ready to mix it up, because suggestions about how to format content in order to draw in readers change almost constantly. Some consistent factors in search ranking and retention include using plenty of headings and bullet points.
The jury's still out on the ideal length of a blog post (2021 words exactly, anyone?) but statistics do indicate that the most effective post length is between 2100 – 2400 words. Longer blogs (2000-3000 words) provide more opportunities for keyword use, are more likely to be shared, and may help you to get established as an authority; however, they may also be more likely to be skimmed or the reader may back out before they get more than a few paragraphs in.
So changing up both formatting and content length should help you to get the best of both worlds and appeal to more audiences, driving more website traffic.
Include Infographics
We like information, but we also like visuals — infographics combine both of those in easily shareable images. If well-designed, the infographic will draw people in from a purely visual standpoint, let alone the information that it actually contains.
Infographics are efficient and eye-catching, and often have a reach that goes beyond your site itself. And you can create one using online tools like Infogram. Making sure that your infographic is branded, contains your web address, and is easy to share will help to boost website traffic.
Embed Videos
About the only thing that we like more than visual content is moving visual content — videos, to be precise.
Embedding videos in your site not only appeals to your visitors but actually gives a hefty boost to your search engine ranking — by some accounts, increasing organic website traffic from searches by over 150%.
Don't Forget SEO
We seem to talk less about SEO these days, but that doesn't make it any less important.
This step itself is also made up of a lot of smaller steps, such as including alt text for images, designing your site for speed, and making sure that your site is both responsive and mobile friendly.
Utilize Keywords
Keywords, long tail keywords, popular keywords, high-intent keywords — anything that is popularly searched for in your market is fair game.
Just ensure that your content is worth the keyword — inserting popular keywords just for the sake of driving traffic without also providing value will end up causing your visitors to back right out of your site, which will, in turn, plummet your ranking and make your website traffic fall again.
Craft Your Headlines to Boost Website Traffic
We're not advising clickbait, but taking time to create headlines that draw attention (and match SEO length/content standards) can do the same thing that good marketing does: create a need for your content.
Optimize Each Image
Speed is an important factor for ranking and driving website traffic, and images can be one of the biggest downfalls of your loading speed. That can be combatted successfully by optimizing each image. Choose your file format and compression type carefully, and don't be afraid of experimenting with each image to ensure that it's optimized fully.
Change Up Your Landing Page
Landing pages are great opportunities to provide CTAs and added value to your site in terms of website traffic. But if your visitors land on the same exact page each time they arrive, they're likely to get landing page fatigue, and the carefully crafted content will be completely wasted.
Mix things up on a regular basis with different visuals, interesting offers, and judicious use of headlines and other pieces of content that will encourage the visitor to continue on to your site.
Author Bio
Jessica Thomas hails from a small town in Texas. She has a degree in Psychology but pursues her passion for writing through freelance work. When not writing she likes to spend her time cooking and travel the world.