Are you tired of seeing negative reviews bring down the reputation of your business?
Do you want to turn unhappy customers into satisfied ones, and encourage happy customers to share their positive experiences online?
Look no further!
Introducing Reputation Management Funnel Solution: The Ultimate Tool for Managing and Improving the Online Reputation of Your Business.
Connect with your customers and address any issues they may have before they leave a negative review online. With an easy-to-use platform you can communicate directly with your customers and resolve any issues they may have quickly and efficiently.
Don't just stop at addressing negative reviews. Encourage your happy customers and raving fans to share their positive experiences online, helping to boost your overall reputation and bring more business to your door.
With Reputation Management Funnel Solution, You'll Be Able To:​
Frequently Asked Questions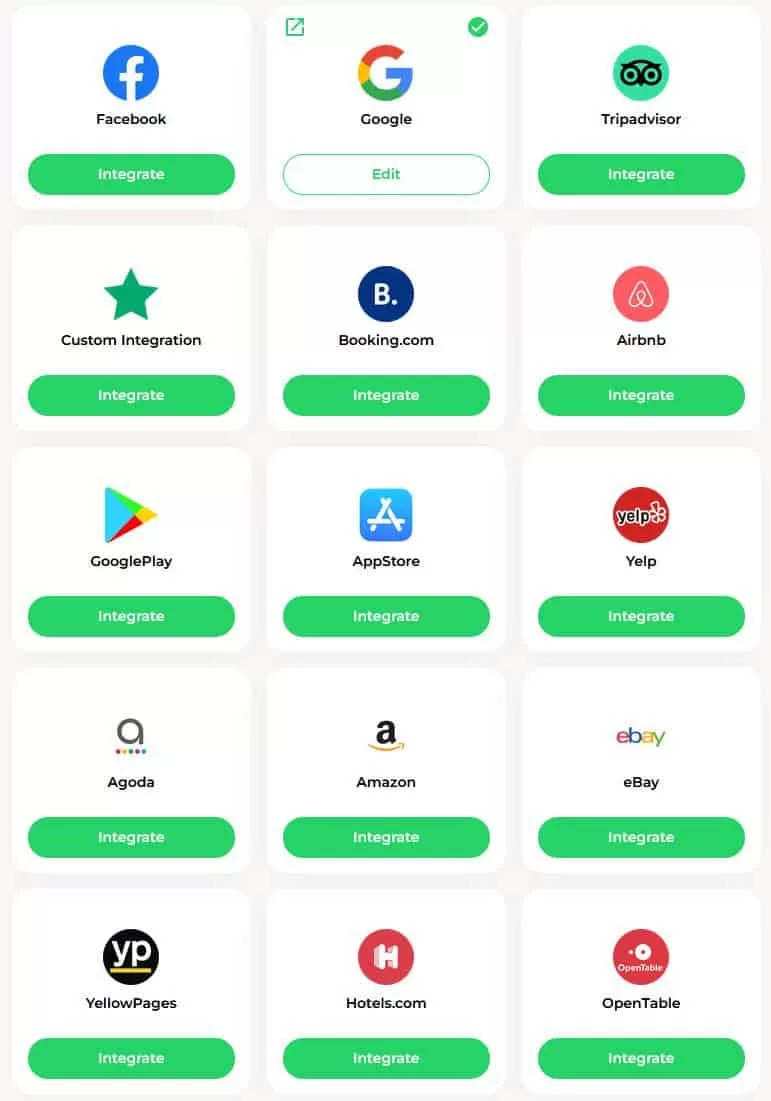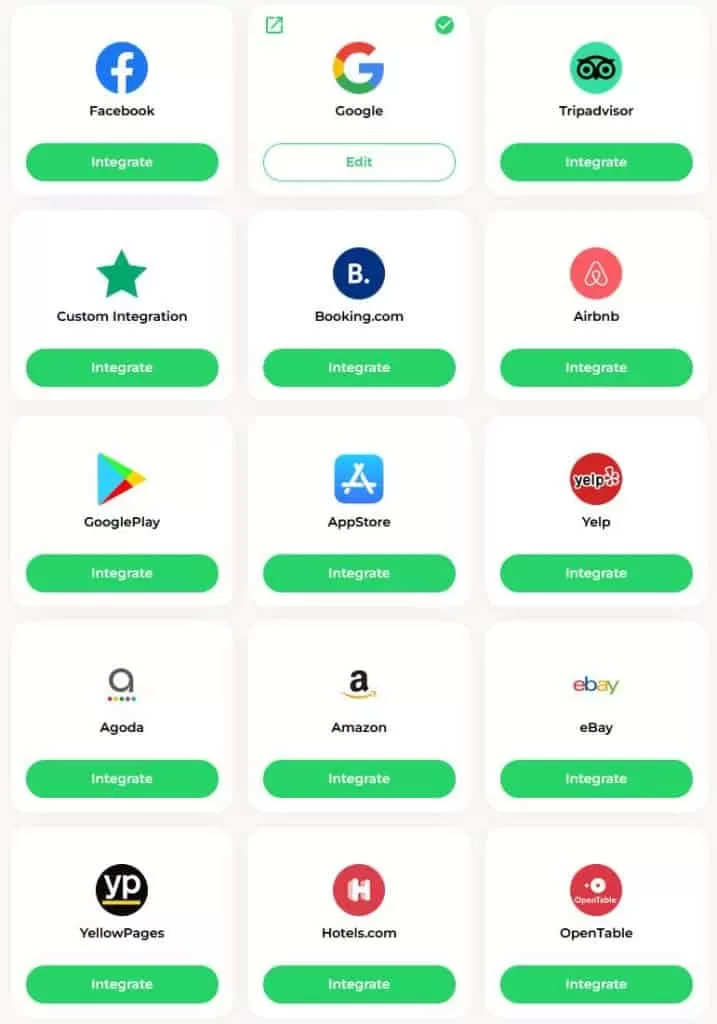 See the Online Review Funnel in Action
We use a review funnel to get feedback from our customers too!
Try for yourself to see how it works.
To help you promote a review culture in your business.
Get New Positive Reviews, Avoid The Negative Ones
Get new reviews by inviting your customers to review you via customizable e-mail or SMS, or on-site via QR code.
Protect your reputation with an optional system that captures dissatisfied customers, keeping negative feedback private.
Choose on which platforms you want to increase the number of positive reviews.
Monitor And Reply To All The Reviews From One Place
View all reviews received in the various related review platforms, day by day.
Be sure to respond to all reviews you receive to show closeness to your customers.
Respond to private negative feedback to regain your customers' trust, and figure out how to improve.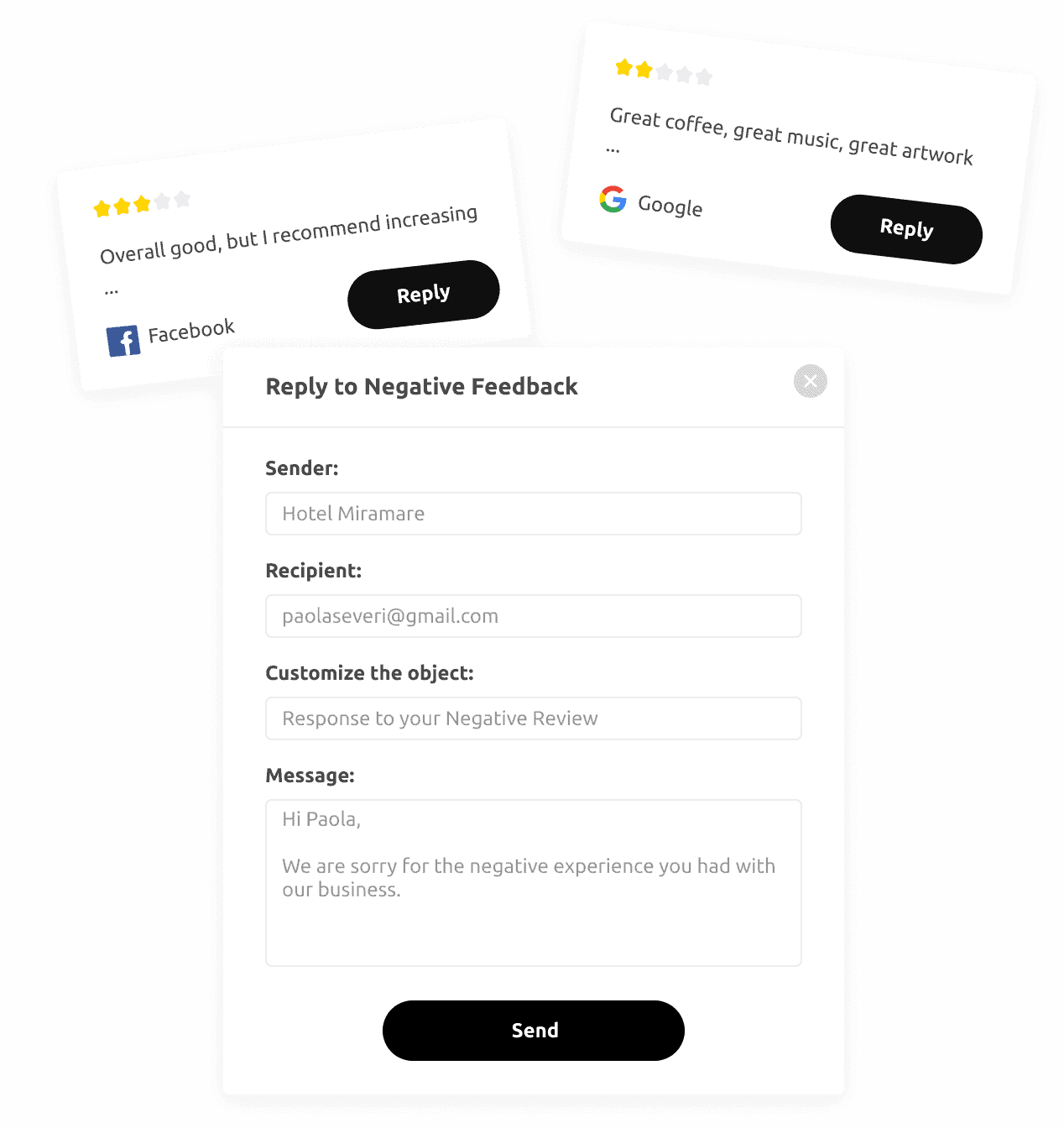 Show Your Best Reviews On Your Website And Social Media Channels
Create a carousel or feed of your best reviews and easily post them on your site.
Share the best reviews on your Facebook or Instagram page via customizable templates.
Schedule the posting of reviews on social to create your own review-based marketing strategy.
Your New Review Management Platform
Stop wasting time to manage your reviews.