You've probably heard that "You Need A Website For Your Business" and while that is true it's so 2008. Having a website is just a part of the puzzle, a foundational part — but you need to have more than just a website in order to have people know, like & trust you enough to do business with you.
What is an Online Sales Funnel?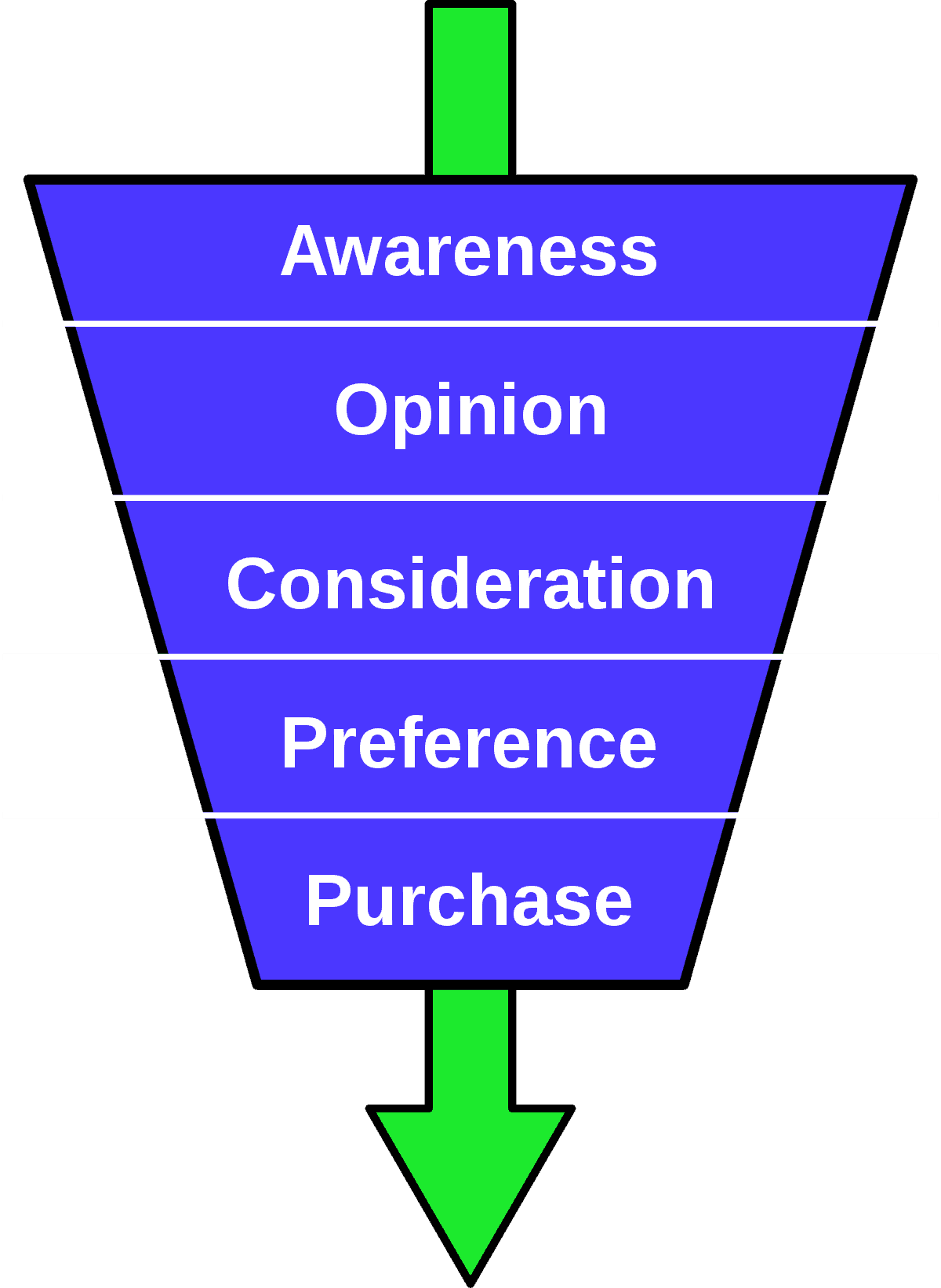 Your online sales funnel is the process your potential website visitors go through when they turn from your visitors out on the internet into paying customers.

"From the girl walking in the street to the other girl walking into your coffee shop to buy."
Think of it like a traditional sales process, where the term sales funnel comes from the visual representation of narrowing a broader audience into actual customers similar to what a funnel looks like. It's like having a 24/7 salesperson working for guiding potential customers through the sales process on autopilot.
This staged process is summarized below:
Awareness – the customer is aware of the existence of your product or service
Interest – actively expressing an interest in one of your offers
Desire – aspiring to a particular brand or product
Action – taking the next step towards purchasing the chosen product


---
Should You Have A Funnel?
Just like a traditional brick & mortar business would have trained salespeople, your website should have a purchase funnel to guide visitors to your desired goal.
An empty storefront with no salesperson will probably only at best convert a very small percentage of people who walk-in. Your website without a funnel will most likely only convert a small percentage of visitors.
If you are actively trying to grow your business or investing in marketing your business through your website this could be the difference between a positive return on your investment versus a loss.
What Makes Up A Funnel?
In the digital world, this can be as simple as a click to call button or a form submission. These are great for hot leads. An emergency plumber site for example probably does not need much more than that to convert lots of website visitors. However, if your product isn't as time-sensitive or your visitor is a warm-lead then having just one funnel will leave lots of money on the table.
This is where slightly more complex funnels come into play. Say for example you are advertising on social media or other paid advertising platforms like Google but not getting a good enough return on your investment for it to be sustainable. It's most likely because you don't have a good sales funnel.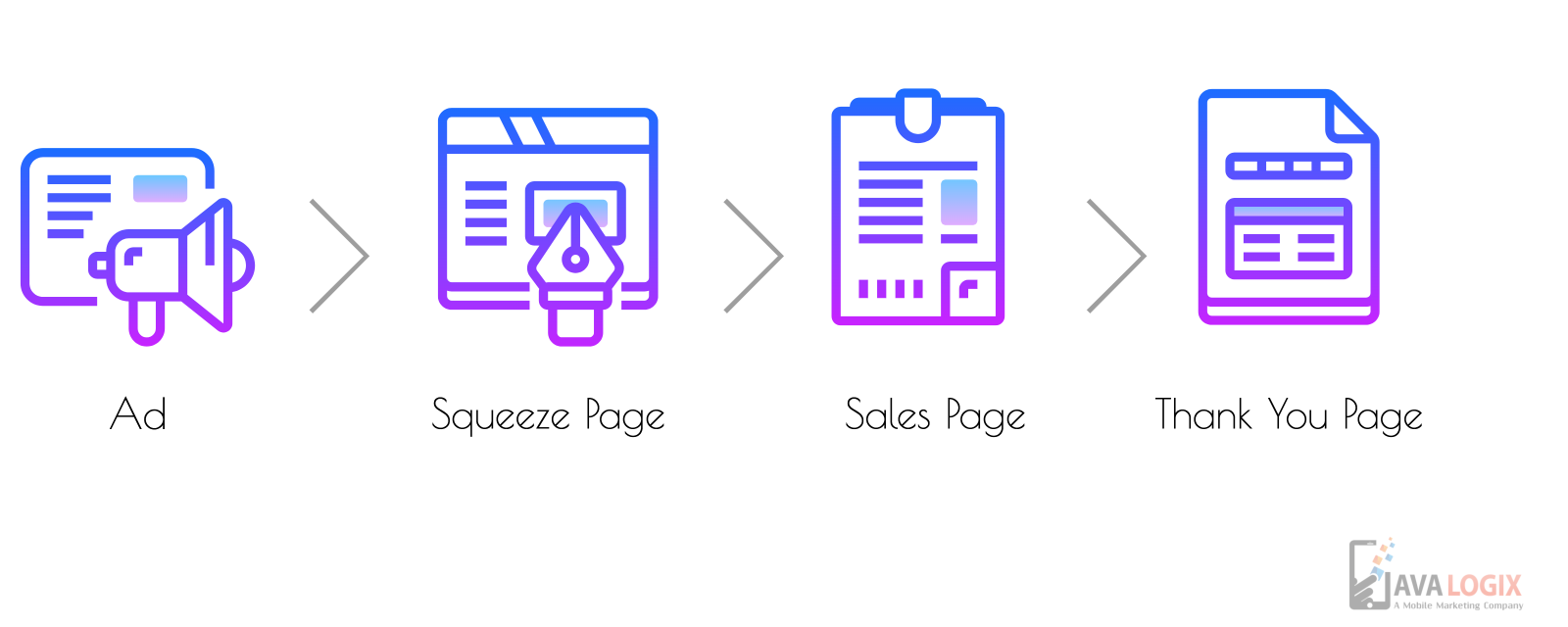 A good online sales funnel will have at a minimum: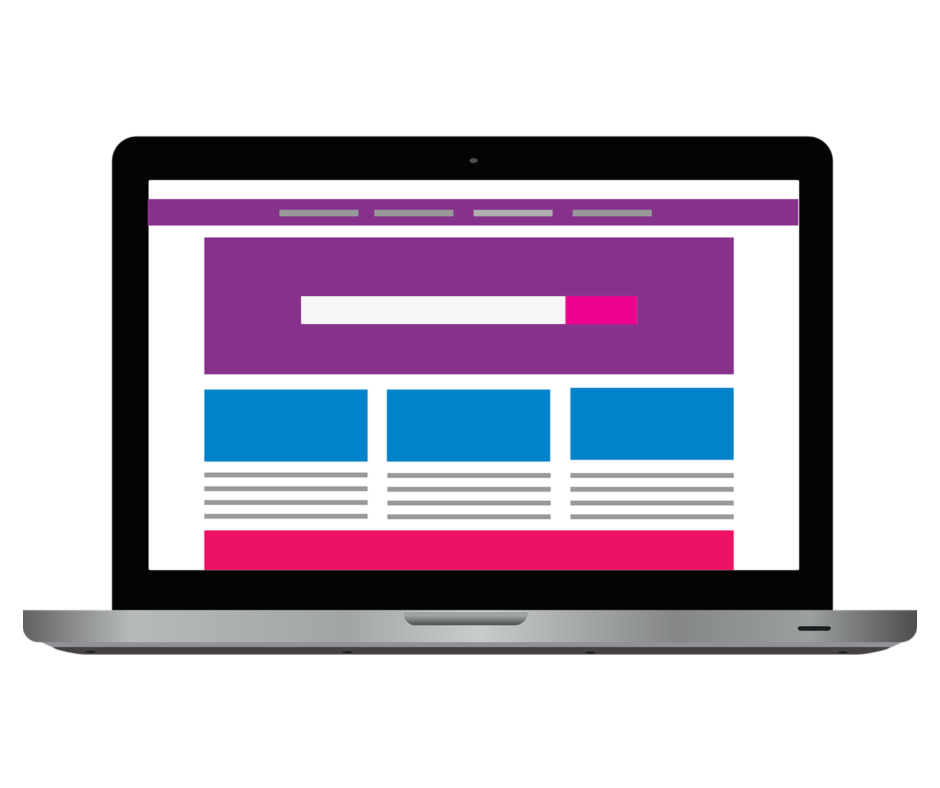 A Traffic Source: whether you choose word-of-mouth, blogging, social media marketing, SEO, pay-per-click marketing or a combination of these, you will need visitors to your website. Another great traffic source is through retargeting where you try to get previous visitors back to your website. Get my 303 traffic sources here. ☚
Squeeze Page: this is a great way to pre-qualify leads and give them chance to start a relationship with you by offering them something of value in exchange for their email address. Click here to download my ebook with great ideas of lead magnets you can use for your squeeze page. ☚
Lead Magnet: A lead magnet is an incentive, a compelling offer to your prospective customers in exchange for their contact details mainly their email address. Examples of lead offers include pdfs, checklists, whitepapers, video, report, a discount, a free trial, an entry to a contest or an e-book. More about leads here. ☚
Landing Page: most people send all of their traffic to their homepage; this will capture some traffic. A landing page or sales page will do a much better job at moving your visitors to become customers. Unlike the homepage, a landing page will have one or two call-to-action for your visitor to take. Click here to see an example of the top 15 landing pages that generate the most leads. ☚ From Instapage
Thank You Page: the main purpose of a thank you page is to measure conversions and see which traffic sources brought you the most amount of visitors and who completed your desired actions.
Some funnels can get a lot more thought out but I recommend starting simple and build from there. This is what one of our current sales funnels blueprints look like.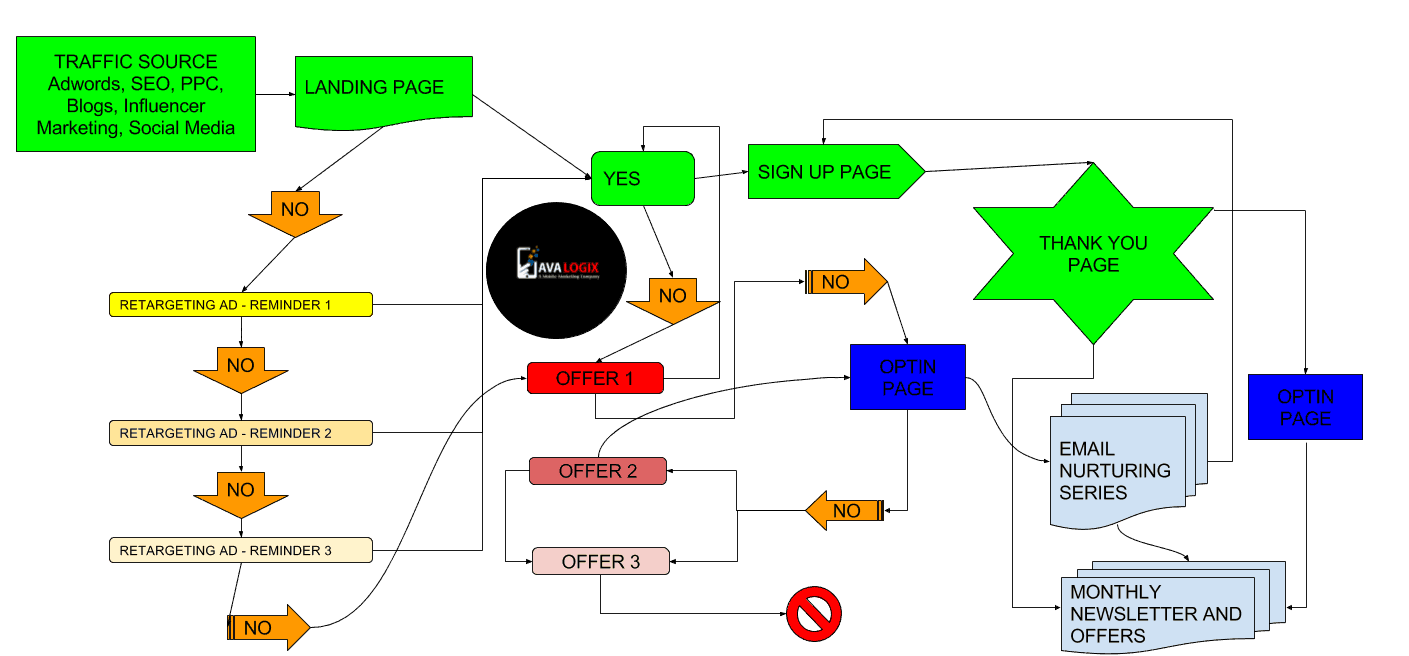 This way growing your business becomes a science; analyze your data to see where you should spend more time and money.
I hope you found this helpful. Feel free to leave me your comment below. Now I know that there are technical aspects of building out a funnel that may make it intimidating but you shouldn't let that stand in the way of you growing your business.