Download the eBook

You invest plenty of resources, time and effort to drive traffic to your website. Between search engine optimization, social media marketing, design, Google Adwords, web development and blogging, you are taking all the necessary measures to get prospective customers to your website. The big question is, is it enough that they get on your page?
The reality is a majority of the people that land on your website do not take the actions you would like them to take and many never come back to your website again. The minority that sticks around, will probably be clicking around the website not sure whether or not to stick around.
Ultimately, the purpose of your website is to be able to capture these leads, as many of them as possible and convert them to buyers, maybe loyal customers. But how can you achieve that kind of success when most of your website visitors vanish without a trace on your website? These visitors come in, look at a page or two and leave without leaving a comment or their contact info. You barely know who they are.
What if you had a way of collecting their contact information? You would be able to get back to them later, follow up, build a relationship with them and ultimately earn their business.
That is why attracting leads to your website is not enough, it is equally important to capture those lead. A lead magnet helps do just that.
In this blog, we will explore how to choose a lead magnet, types of lead magnets and examine how you can automate the process to help you convert new leads to customers more effectively. Keep reading to learn more.
---

What Is A Lead Magnet?
A lead magnet is an incentive, a compelling offer to your prospective customers in exchange for their contact details mainly their email address. Examples of lead offers include pdfs, checklists, whitepapers, videos, reports, a discount, a free trial, an entry to a contest or an e-book.
Effective Lead Magnets
The reality is, a customer's email address or other contact information is private. For one to give you this kind of information, you must offer them something that is truly valuable.
For a minute put yourself in your customer's shoes. Consider that you are a prospective customer and you are presented with a blog post on "top 10 ways to generate leads for your website". At the end of the post, the website owner asks you to join his emailing list so that you get the latest updates. Another website owner presents you with a similar blog post and at the end asks you to join his email list and offers you an e-book offering detailed information about the various ways to generate leads at a minimal budget. Which offer would you take?
I bet you will go for the second on. Right? The second offer is compelling because you are being offered something valuable and practical.
Today's customers are looking for value. Gone are the days when you could easily capture leads by telling customers to sign up for newsletters or by simply telling them "enter your email address here". You must make it worthwhile for the customer to offer you their private information.
For your lead magnet to be effective, it must be valuable to your prospective customer. It should offer practical and effective solutions to a real problem that your prospective customer is facing. It must be compelling and specific. Once the customer enters their contact information, they must be able to get access to the promised content immediately. Ensure that your offer demonstrates your expertise and the unique value proposition of your brand.
Value of Businesses: Magnets for Business
Lead magnets are a win-win for both the website owners and the prospective customers. While the website owner gets the customer's contact details, the customer gets access to valuable information that will help them solve a real-life problem they are facing. Whether the lead magnet is a course that helps your customers develop a skill, or it is a quiz that helps them understand their personality better, or a sample product that the customer may want to experience before buying, both the website owner and the customer get what they want which goes a long way to building a mutually beneficial relationship.
Getting a potential customer's contact information allows you to start a conversation with them. It allows you to turn a stranger into a fan and a customer. The real value derived from a lead magnet is in follow up. Just like a normal networking event, the real relationship begins not after you get their card but after you email or call to follow up. That is how successful businesses begin communicating.
Lead Capturing and Nurturing Automation
However, follow up can be a challenge especially when you have a lot of people to follow up on. If you followed up with each individual one by one, it could consume all of your day. That is why it is important to automate the process from capturing leads to nurturing them. Marketing automation software allows you to automate the entire process.
Infusionsoft is one of the most popular marketing automation software in the market. It combines both marketing automation and customer relationship management to allow you to deliver your lead magnet, capture the customer's contact and follow up with the prospective customer without thinking about it.
Marketing automation software works such that once a customer fills in the form on your website requesting access to the lead magnet, the software automatically sends the incentive to the customer's email and saves the customer's contact details in a database for future reference.
In the following days, the software sends automated emails to the customer. You will have predesigned the emails so all the software does is send them to the appropriate people at the appropriate time. The content of the emails could range from enquiries asking the prospect about their thoughts and questions or simple, practical tips on a topic of interest to the customer.
In the meantime, the software tracks the customer's behaviour by recording the emails she/he opened, therefore, allowing you to evaluate the customers' interest to be able to plan appropriately on the next move. Marketing automation and CRM software have a lead scoring feature that enables you to determine whether a new lead is ready for conversion into a customer.
---
How To Choose A Lead Magnet In 3 Steps
There are 3 steps to strategically creating a lead magnet that effectively converts leads to customers.
Accurately Define Your Target Audience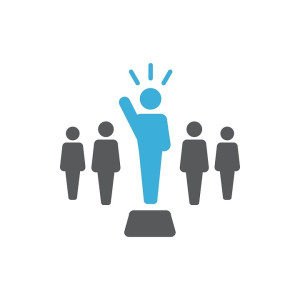 Who is your ideal customer? That is the kind of person you want to use your lead magnet to attract. The answer to this question should not be everybody. In fact, you should be so clear about who your target audience is versus who is not, that your lead magnet only attracts who you want and repels who you do not want.
Your lead magnet should be able to qualify prospective customers to avoid wasting time and resources in trying to sell to everyone. For example, if you are a real estate agent specializing in luxury homes, a guide entitled "10 steps to selling a million-dollar home" will convert better than one entitled "10 steps to selling your home". For help in targeting your ideal customer download our worksheet "How to identify your target market".
Identify a Suitable Compelling Offer
Once you are clear about who your target audience is, carefully consider what kind of a lead magnet would be irresistible to them so that they are willing to give you their email address. As mentioned earlier, it is paramount that you deliver value. A good place to start when choosing a compelling offer is to list down all the questions your customers ask and brainstorm lead magnet ideas to address those questions.
Plan Your Follow Up
Set up the whole system from the beginning. Think about what will follow after the prospects download your lead magnet. How do you intend to follow up with the prospect? Your follow up strategy should guide your prospects towards buying your products and services. It should help to convert your prospects from cold prospects, to warm prospects and eventually to hot prospects who are ready to buy.
Keep in mind that the nature of your lead magnet will depend on your business and what your customers want to buy. Take into consideration the information, time, and money they need to buy.
Businesses with a short buyer's journey can use lead magnets such as discounts, free trial or a promo code or any other offer that motivates the prospects to quickly make a purchase. On the other hand, for businesses whose buyer's journey is long, educational lead magnet such as informational content will work better in helping push the prospect to make a decision to buy.
For example, a prospect considering to sign up to a yoga studio membership may only need one free trial class before purchasing the package classes. On the other hand, for someone considering a six-month diet and fitness program, it takes more time, money and research ranging from educational guides to videos to help the prospect decide whether the program is right for them.
---
19 Types of Lead Magnets
Here are 19 types of lead magnets you can use to capture as well as qualify your prospects.
e-Books or Content Guides
Choose a specific topic related to a problem that your prospect faces and write an e-book or guide on it. This kind of content helps to showcase your company's expertise while providing the prospects with the valuable information they need to make an informed buying decision.
Create the e-book or guide in PDF form to ensure that the readers cannot alter the content. PDF format enables you to maintain a consistent design and font across all devices. Tools such as Canva provide free photos, graphics and templates to help you design your e-book. On the other hand, you could simply convert a Microsoft word document to a pdf (it won't look as appealing as the one designed on Canva). If you need help with writing the content, consider hiring a freelancer on Upwork or Freelancer.com
Case Study
No matter how well you have presented yourself, your products and services, some customers will wonder "but how can you help me?" Such customers require more than compelling websites and marketing materials to convince them. They require a case study on one or more customers.
Describe in details the problem of a past customer and how you assisted the customer to solve that problem. Preferably, present pertinent statistics to illustrate your success. You can present the case study in the form of a PDF or a video requiring an email address to get access. Encourage the prospects to ask questions or give feedback in regards to the case study.
Checklist
Checklists convert highly because they are easy to consume. They are also easy to make. A checklist condenses everything that a user needs into one actionable list. For example, a financial planner can put together a checklist that outlines the documents required and goal setting checklist to help prospects prepare for their first financial consultation session.
Cheat Sheet
Do you have a list of tips that would be valuable in the future? Compile them into a cheat sheet that can either serve as a preview of your services or content that can be downloaded. For instance, a blogger can offer a cheat sheet regarding writing top quality article headlines, driving more traffic to a website, and more.
White Paper
Do you think you are an expert in your field? Prove it to your prospects by creating a downloadable white paper. The white paper should be an in-depth report on an issue affecting your industry. Although some people may consider a white paper similar to an e-book, they are different. A white paper is detailed and research-based while an e-book is information-based. A white paper is the marketing equivalent of an academic paper. White papers are ideal as lead magnets if your goal is to present yourself as a thought leader in a given subject.
Video
Consider whether your product or service could benefit more from a visual representation. Videos allow you to associate your brand with real people which helps in building a relationship with your customers. To use a video as a lead magnet you can either use a hosting platform to capture the email addresses or send prospects a link to the video once they request for it.
Consider shooting a video to demonstrate your goods and services, to share tips in your area of expertise or to offer a tutorial. Tools such as Animoto can help you create professional looking videos. Wistia is a video hosting platform that enables you to track where your videos are watched and capture viewer email addresses.
Quiz
Quizzes tend to be irresistible. If the quiz present engaging and thought-provoking questions, people will want to keep clicking and responding until they can reach the final results. Quizzes can be fun or educational or both.
To use quizzes as a lead magnet, consider hosting them so that the prospects will be required to give their email address to see the results. The answers from the quizzes can offer valuable information to enable you to qualify your prospects without asking questions directly. Platforms such as lead quizzes and Qzrr can help you create custom quizzes that capture email addresses.
Free Stuff or Discounts
This one must have worked on you too at some point. A promo code in exchange for an email address. It is an ethical bribe that works practically on everyone. However, using discounts as a lead magnet can be ineffective in qualifying prospects as some people could only sign up to get the freebie or the discount only to unsubscribe later.
To increase its effectiveness, in the email offering the discount make sure you explain what future emails contain (helpful tips and exclusive offers) so that customers can see the value of staying subscribed to your email list. Ecommerce platforms help to create a promo code for a discount that can be applied to a specific product or service.
To learn more about how to create email campaigns with a limited time offer refer to this guide: "Cash in a Flash: How to manage a flash sale."
Course or Content Series
Courses and content series work best if the information you want to share is too much to fit into a single e-book, content guide or video. Organizing such information in a course or content series makes it easily consumable by the prospect. Use automation software to automatically email the content to prospects in instalments over the course of days or weeks.
Webinar
Webinars will enable you to give a real-time presentation to prospects across the globe. They are an effective way to share a tutorial, a presentation or an interview with an expert. Prospects who learn about you and your company through a webinar are more likely to buy from you especially if you follow-up. You can use platforms such as join.me or GoToWebinar to host a webinar with screen sharing. To learn more on webinar basics, download our "Guide to Hosting a Webinar" guide.
Free Sample
Consider an ice cream café's staff standing on a sidewalk offering free samples to the passersby. Some people will pick one and walk straight ahead while some may stand and engage with the employee. The same happens with free sample lead magnets. You want to maximize capture and conversion of those who stand for a moment to engage. Follow up with an enticing offer once the free sample campaign is over.
Contest Entry
A contest entry is ideal for when you cannot afford to give free samples and discounts to all your leads. It gives every prospect a fair chance to become the lucky winner. Host a contest and let participants qualify by giving their email addresses. Since you make the rules of the contest, you may as well ask for more information about the prospects such as their demographic information that will inform your future marketing efforts.
While not all participants will stick along after the contest, create an effective and efficient follow-up and conversion plan for those who remain. To create a contest use tools like Raecoptor or Woobox can host the contest and collect contact info through entry forms and social media platforms.
Free Consultation
Free consultation works best for service-based businesses. Offer a little free advice to the customer to entice a relationship with them. For example, a personal trainer may give a free initial consultation. You can invite potential customers to sign up for a free seminar or workshop. In each case, the prospects gain some valuable information but they will have to pay to continue getting access to that information.
Free Trial
The best way to experience something new is to try it. Give prospective customers a free trial and then follow it up with a time-sensitive offer to help them commit. Examples of free trials include a free gym class or a one month trial for subscription services among others.
Demo
You can show potential customers a demonstration of how your product or service works either through a call, video or interactive experience. A demo gives them a better understanding of your product or service. However, before you do the demo ask for their email address.
Gated Information
While customers will need to see information on pricing and say scheduling before buying, you do not have to make it available for all to see. You can "gate" the information so that prospects must enter their email address to access it. Gating helps to qualify serious buyers from casual browsers helping you to capture high-quality leads.
Printed Materials
Do you have printed materials such as brochures, books and catalogues that are best experienced offline? Ask your prospects to give both their mailing and email address to facilitate delivery and then follow up with an email seeking feedback, questions or thoughts after receiving the material.
Work Samples
Create a portfolio of your previous work and present it well. Some prospects will require seeing your work samples before working with you. Make the work sample available for download in exchange for an email address.
Infographics
Infographics present information in a graphical; easy to consume format. They help to simplify complex concepts. Instead of writing a blog post, you could consider presenting the same information in an eye-catching infographic format.
---
Conclusion
Attracting people to your website is good. Capturing their email address and contact information is better. However, people visiting your website won't give you their information just because you want them to. You will have to make it worth their while by providing something valuable in return. These lead magnets serve as a bridge between attracting prospects and converting them to customers. A lead magnet helps you to build and nurture a relationship with your customers. It allows you to eventually earn from the customer.