Google Analytics account is a popular term among web marketers and website owners. GA is one of the widely used website analytics application. It was developed by Urchin Software Corporation, purchased by Google in 2005. Over the years, the tool has become available for free under the flagship of Google Analytics.
You probably own a Google Analytics account and use it to track essential website metrics. If you have not signed up for a Google Analytics account, this post is for you. You might not believe it, but many websites are not using analytics to track their traffic.
Check this tutorial to learn how to sign up and set up a Google Analytics account.
Why do you need Google Analytics?
If you have a blog or a static website, whether for business or personal use, you need Google Analytics, this tool can help you analyze and understand the following.
The location of your website users
Whether or not you need a mobile-friendly website
The specific sites that send traffic to your website
The marketing activities that send the most traffic to your website
The most popular web pages on your website
The number of website visitors that convert into leads or clients
Where the converting site visitors came from and visit on your website
What you should do to boost your site's speed
The blog content that your visitors love most
There are many elements of your website that you can analyze using Google Analytics. Now that you know what Google Analytics is, it's time to sign up for an account. Here are the essential steps that you should follow.
Step 1: Sign Up for a Google Analytics account
First, you need a Google Account or G-Suite.
2. Goto https://analytics.google.com/analytics and signup for Free
Step 2: Create an Account
Enter google analytics account name and click next
Step 3: Choose a Property
Enter Website Name, URL, Industry Category and Reporting Zone
Step 4: Accept Terms
7.1 Tip: Install Mobile
Take note of your tracking ID
Step 5: Customize your Account
Turn on Data Collection for retargeting and ads
Also Set Data Retention to 50 months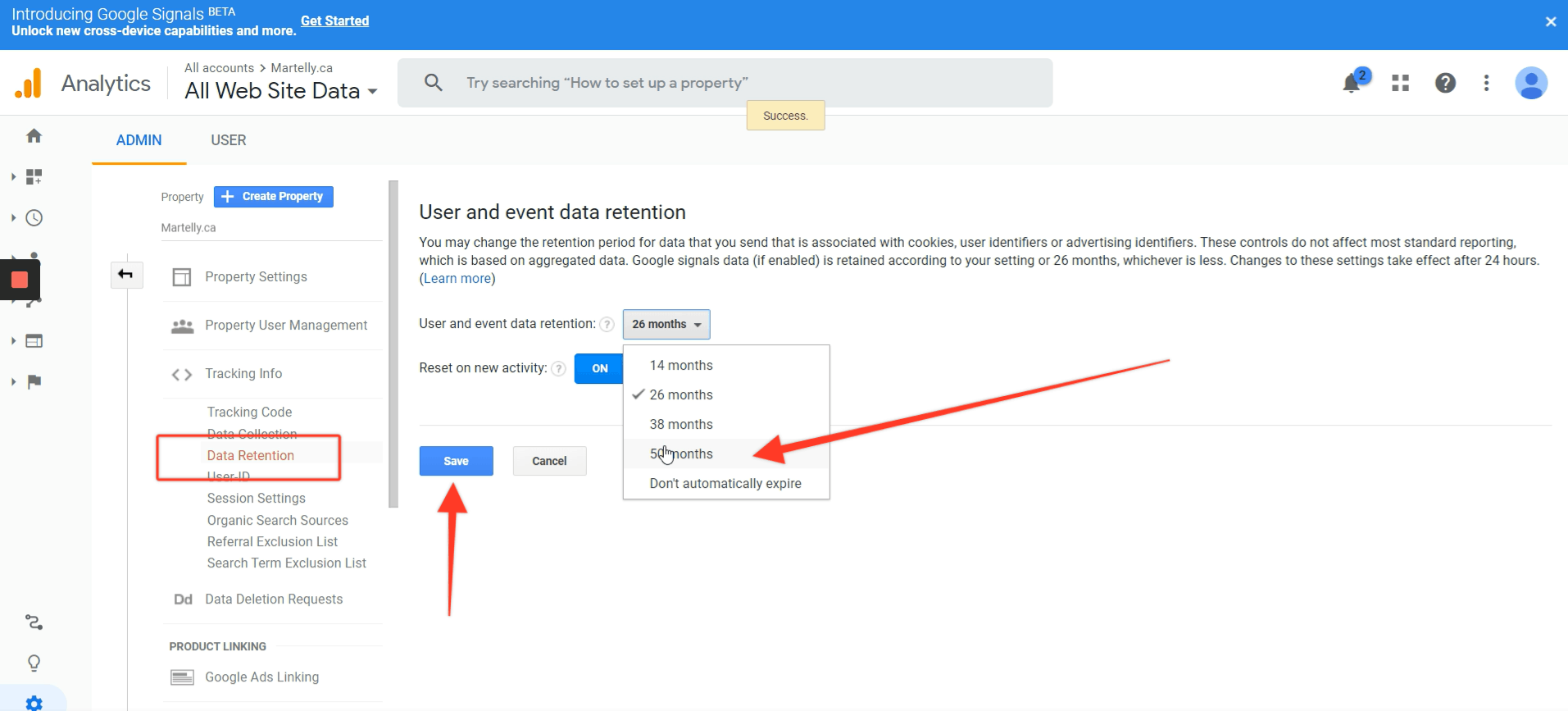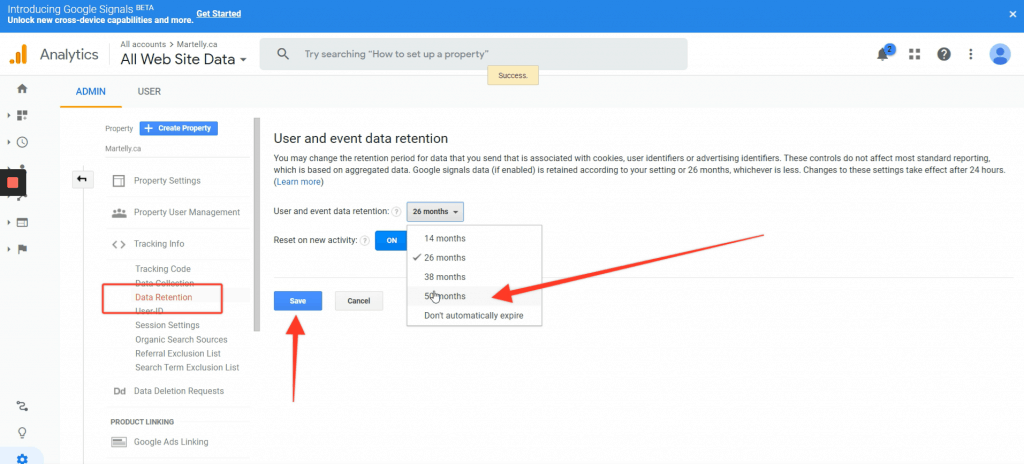 Setup Goal
New Goal
Choose: Custom
Name your Goal and choose the type of goal
Specify the destination and save
You have enjoyed this guide about to Google Analytics. If you still have questions about Google Analytics, please ask in the comments sections. I will be ready to help.