The sales funnel may seem like a new concept but it really isn't. Marketers have been using the funnel approach for years either knowingly or unknowingly to direct potential customers to their product or service.
It is obvious that not everyone who shows interest in your product will purchase it in the end.
Some are simply looking for information about the product with the expectation that they will need it in the future. Others will not be convinced your product addresses their specifications well and will opt to continue with their search. This is the very reason why sales funnels are wide at the top and narrow at the bottom.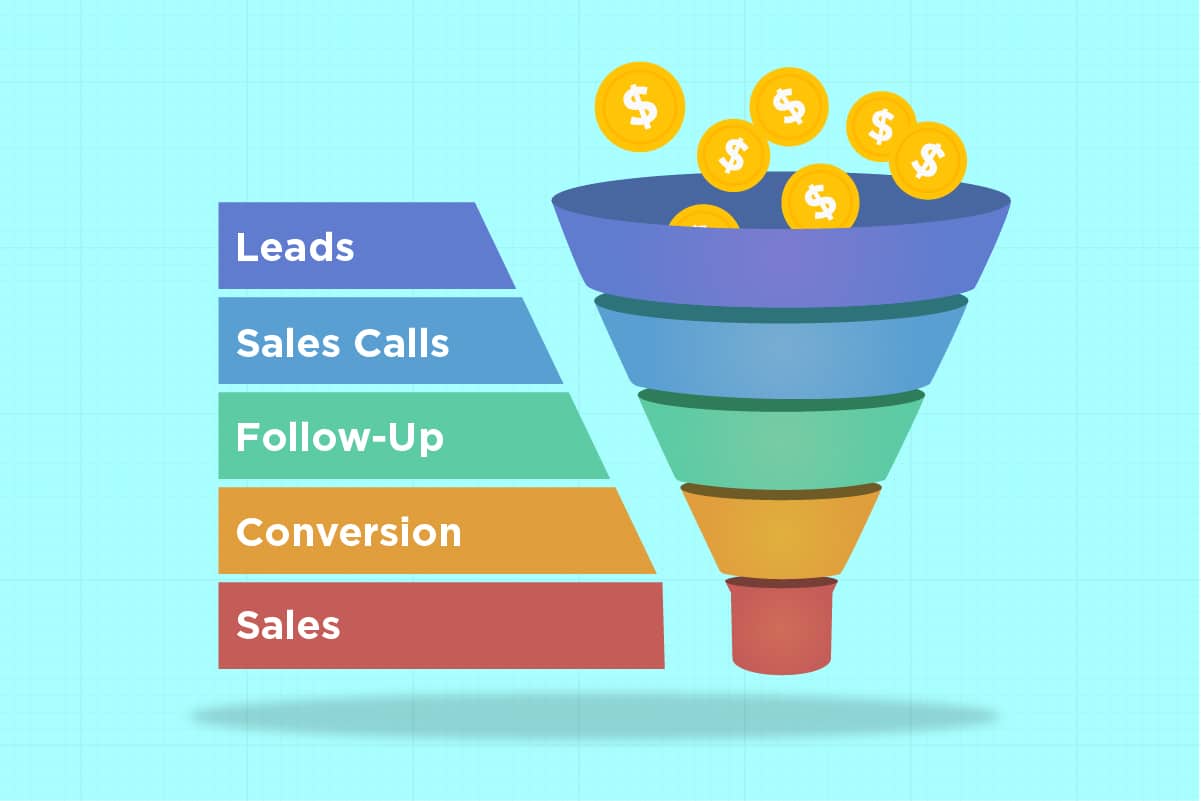 Funnel approach or the visual representation of your marketing and sales funnels goes a long way toward helping curb preventable customer loss down the sales funnel. With a well mapped out funnel, you can easily see the most notorious exit points for prospects and try to patch them.
The funnel approach is not a pre-purchase-only tactic. It needs to be reviewed intermittently or on an ad hoc basis to give you a clear picture of the goings-on in the marketing and sales fronts of your business.
It is always advisable to keep up with the overall market fluctuations and trends, but ignoring your own contribution to the performance of your business is killing yourself from within.
The funnel approach, in words of one syllable, is the use of sales and marketing funnels to track the paths followed by customers right from the moment they learn of your product's existence through to when they request for a quotation, place an order, or schedule an appointment with you.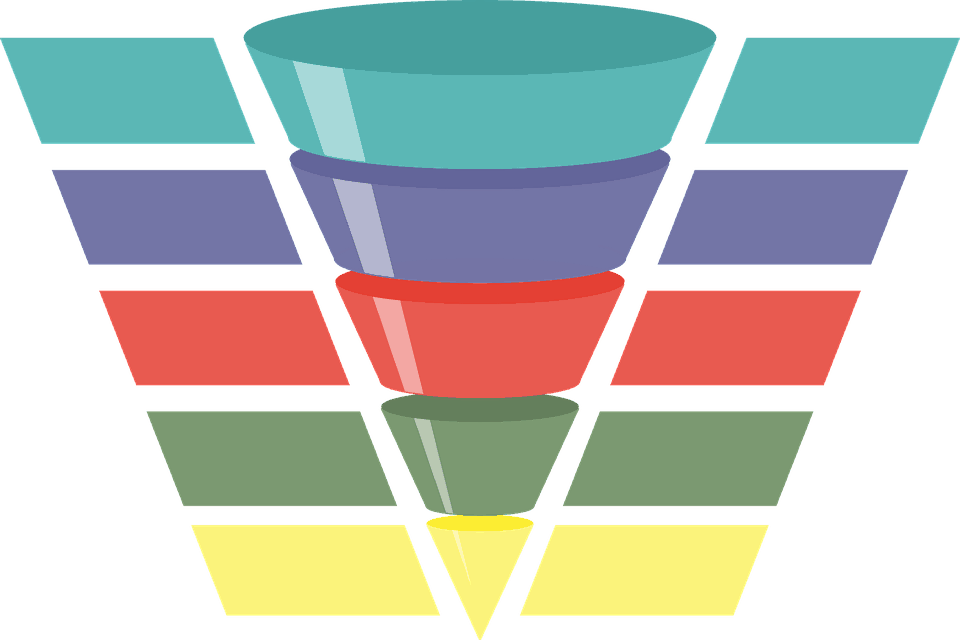 How does the funnel approach work?
There is no universal standard dictating what the funnel approach should look like or what details should appear in the sales funnels. The marketing industry is expansive and the funnel approach will be applied differently depending on the niche, nature of product, target audience, etc.
That said, the typical funnel will abide by the AIDA (Awareness, Interest, Desire, and Action) model, which is the unofficial modern marketing rule book. Here's a superficial look at the different stages of the model:
Awareness/Attention
In this stage, the marketer seeks to make their product known to total strangers. It is supposed to be the hardest phase of marketing, but with the help of social media, guest blogging, and other digital marketing strategies, attention creation is not all that difficult. If anything, this is the easiest phase if you know your target audience well.
Interest
Now, here is where the real hassle lurks. Capturing people's interests is no easy feat,
taking into account the chockablock nature of today's commercial world. Everybody is hyping their product and a random user is pretty likely to look away at the slightest hint of
deviousness.
After all, there are alternatives everywhere! Make it easy for interested users to learn about your brand, specific selling points, why your product is better than popular
alternatives, etc.
If you have a website, all this information should be on the landing page. Be sure to match the information in your traffic source with what's on your site. Expound with the utmost brevity and provide points of interaction to address inquiries. A live chat pop-up in the information page is one way to execute this.
Free gifts and trials also come in handy at this stage of the AIDA model or sales funnel.
Desire
Stimulating desire should be child's play if you have managed to keep a total stranger hooked for this long. Here, you make the prospect realize why he/she needs your product or service. Bring forward services or privileges that the customer may not have experienced in the free gift.
Explain the benefits of the full package and how the experience will improve with continued consumption. Keep them reminded of your existence, break down complicated facets of your product, and approach them with offers, say, via email newsletters.
Action
Getting a prospect to initiate action is the last bit and ultimate objective of any marketing plan. It is the bottom-most level of the funnel and often involves a call-to-action that looks to elicit an immediate response from the user. CTAs should be short and precise. Be sure to insert CTAs at different levels of the funnel in case a customer commits early on.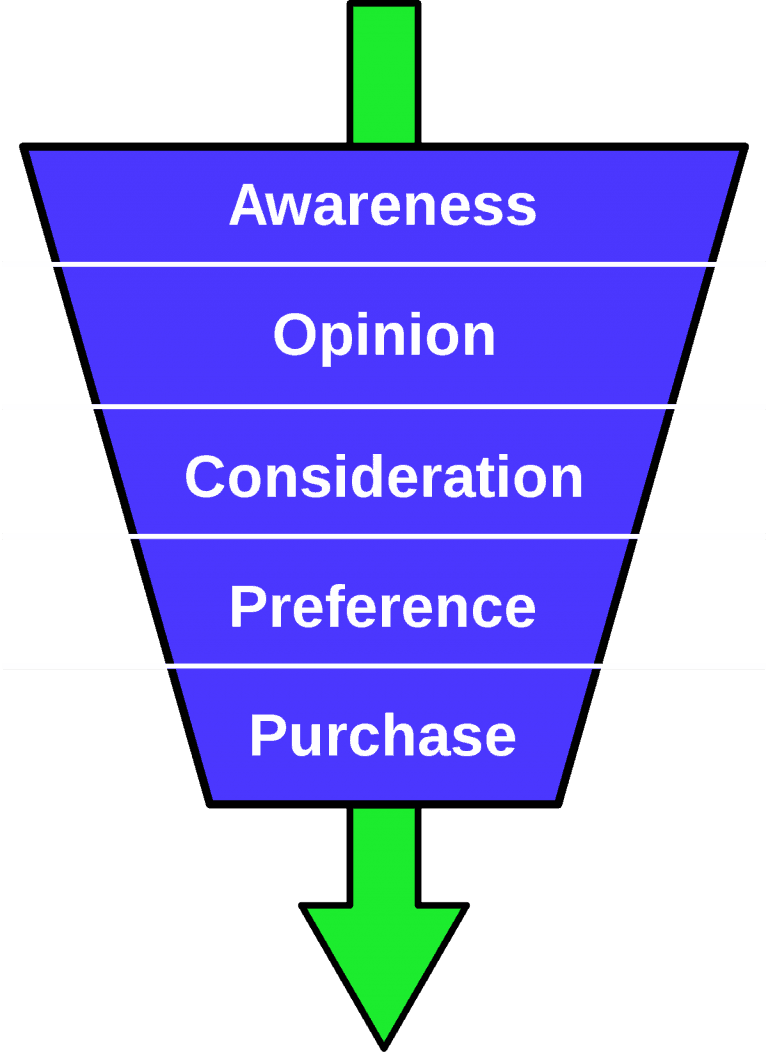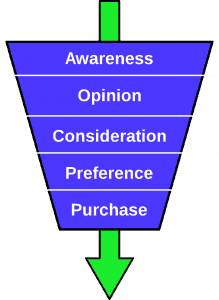 As shown above, the marketing and sales funnel is more than just a planning tool. Constant use of the funnel approach will better your understanding of the bond your business shares with its clients.
It is one way to build customer personas and look at your product from the viewpoint of the people you are targeting. Remember, you must have a nodding acquaintance with your target audience to create an effective marketing strategy.
Also, the funnel approach will help increase your marketing strategy's ROI as you get to spot the elements that are working and the ones that are not.
Java Logix has more interesting blogs about conversion funnels:
Read some of our older but just as interesting blogs: