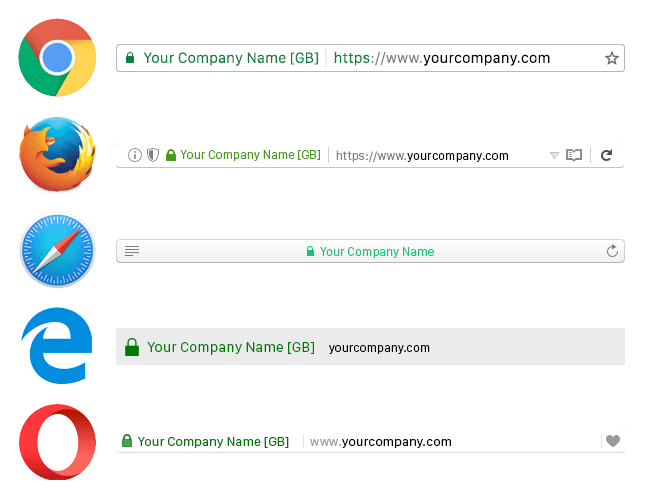 SSL is a system that secures the connection between your web site and your web site visitor's browser. This allows for the safe and secure transmission of important information such as credit card data. SSL connections are mandatory for any online business that runs a PCI compliant website.
On today's modern web we recommend every website use SSL to secure their site. Google themselves recommend this approach and even reward websites with higher placement in search engine results. With better search engine ranking, better security, and no cost to get started – there's no reason not to SSL enable your website today.
We offer Extended Validation (EV) SSL certificates issued by Comodo. EV certificates are only issued after your business credentials are reviewed and confirmed by Comodo. This means the visitors and customers to your website can have increased confidence that you are, who you say you are.
EV SSL certificates also activate the green bar in the URL section of the web browser – a visual indicator becoming more and more common, to prove a site has been validated
Contact us today if you have any questions. Feel free to visit our Facebook or LinkedIn pages. Java Logix is a leading web design company from Ottawa.