Google renamed its local listing platform GMB (Google My Business) recently to Google Business Profile. That means businesses can now manage their profiles directly on Google Maps or search. In this article, we will use GMB and Google Business Profile interchangeably.
Being a step or two ahead of the competitors and being found on the top search results is what business owners yearn for. One way to achieve this is having an optimized GMB profile. While you can handle many aspects of your business, there are times DIY GMB optimization is a really bad idea. You may find yourself making mistakes that could derail your business profile's performance or, in the worst-case scenario, get your account suspended. You need Google My Business optimization services to improve your business's local presence.
Why do I need Google My Business optimization services?
Google My Business optimization service is a highly reliable way for every business to maintain a strong presence online, get more traffic, and upsurge sales. The point is; your business needs to stand out from the crowded marketplace. Enlisting a professional Google My Business optimization service can help complete your GMB profile and take control over local search results.
Indeed, a reliable Google My Business optimization service provider can help update your brand's Google listings with ease. The marketing agency can add your brand's basic information, business address, services, contact information, relevant photos, location, and more. Most importantly, working with a GMB optimization expert is that he or she can ensure your GMB profile adheres to all Google guidelines and optimization styles.
Here are other benefits of getting Google My Business optimization service.
Attract potential customers to your local business
Earn a higher level of trust from your local customers
Improve your business's local presence
Strengthen your brand's online reputation
Provide accurate information about your business to your target audience
Drive quality leads and more traffic to your business website
Drive more customer engagements
Support better rankings across search results for relevant search terms
Create strong brand authority
Your GMB profile is a platform where you can share relevant updates, event information, and announcements
Google My Business optimization services improve your chances of appearing in the local 3-pack
In addition to these benefits of making sure your Google My Business profile is carefully optimized, there are other reasons to seek Google My Business optimization services. Here are the reasons to get an expert to help create/claim your GMB profile and get it optimized.
How our Google My Business Optimization service works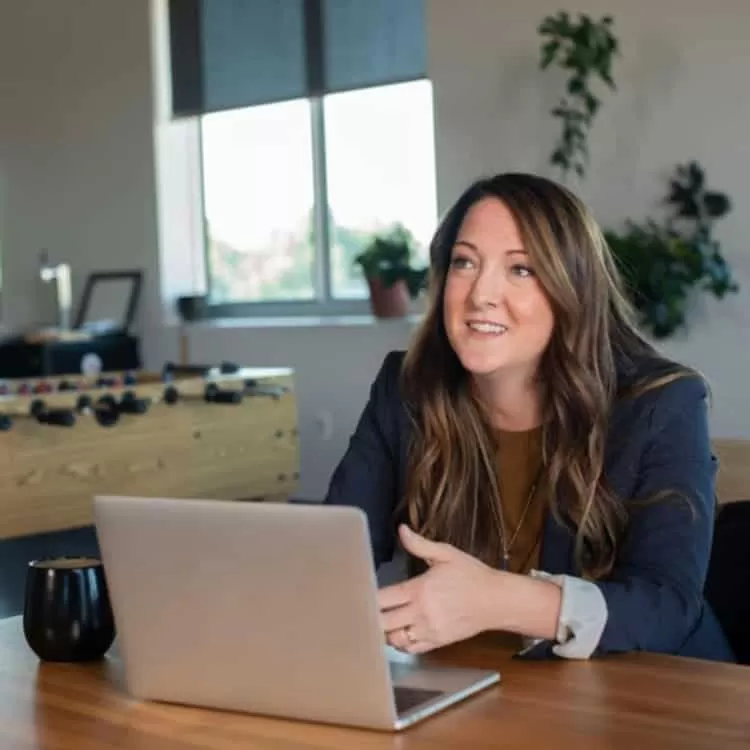 Java Logic's Google My Business optimization service package is comprised of four steps.
Step 1: Tell us about your business location.
Using or Google My Business optimization service form, you can share the details about your physical business address and other details we need to fully optimize your profile. It takes less than ten minutes to complete the form and provide all the information we need to optimize your profile.
Step 2: Auditing your GMB profile
Next, we conduct an in-depth audit of your GMB listing based on Google guidelines, our customer-centric approach, and GMB optimization best practices we have learned over the past ten years. You will get a detailed checklist that reflects where your business listing stands.
Step 3: Create an action plan
Once the GMB profile audit process is complete, your GMB account manager will create a custom action plan that details the specific steps to be taken to improve the overall performance of your business listing. You will work with the account manager to review this action plan, and once you approve it, we will move to the next step – GMB listing optimization.
Step 4: Optimize your GMB listing.
Now that the optimization action plan is ready, your GMB account manager will work with our team of marketers to implement the necessary changes and updates to optimize your GMB listing. Once done, they will update your listing's checklist to show or report everything they have done.
Now that your Google My Business listing is fully optimized, you can expect higher rankings, increased traffic, calls (direction requests), and increased revenue. While it might take 30 to 90 days to see these changes, the results last longer because we also offer GMB listing management – constantly updating your content (GMB posts), helping you get reviews from your previous customers, and keeping the FAQ section up-to-date.
FAQ
How long will it take to optimize my GMB profile?
From the beginning to the end of the project, our Google My Business optimization service takes between one to two weeks. Since you will be working with our GMB optimization experts, you will get timely updates regarding your project. If you intend to optimize more than one GMB listing, your account manager will maintain close contact with you and ensure effective communication.
Does GMB optimization service include optimizing my business website?
No. Google My Business optimization service focuses on improving the visual appearance and overall performance of your GMB profile on Google maps. However, we offer website optimization services separately. If you need such services, do not hesitate to contact us.
Who's responsible for approving Google My Business profile edits, content, and posts?
We have two options to handle this. First, you can request an in-depth review of all Google My Business profile content, posts, and suggested business address edits. With this option, we will send you the recommended edits or changes and wait for your confirmation before we implement the changes.
The second option is to approve our approach to GMB listing optimization based on our professional experience. With either option, our team will be responsible for creating/reviewing GMB edits, content, posts, and other aspects of our Google My Business optimization service.
When can I expect results?
This majorly depends on your target market and industry. Generally, most of our customers begin to see results within a couple of weeks to 90 days of project completion. Other customers see nearly instant results such as increased impressions. But we don't want to seem like a monkey's uncle, so we tell customers that it is safe to plan to see a higher level of activity on their GMB profiles within 30 to 90 days.
Does your Google My Business optimization service guarantee results?
Although having a fully optimized GMB listing will help increase your online presence traffic, boost rankings in local search, and generate qualified leads, it's recommended to consider ongoing management and marketing to get the most out of your brand's presence in the GMB platform.