Follow These 3 Easy Steps to Get Started
Adding your small business information to Google My Business [GMB] can automatically put your company location on Google Maps.
Ever wondered how local businesses pop up on Google Maps? What's the process to add your business, so customers can find you on their smartphones and computers?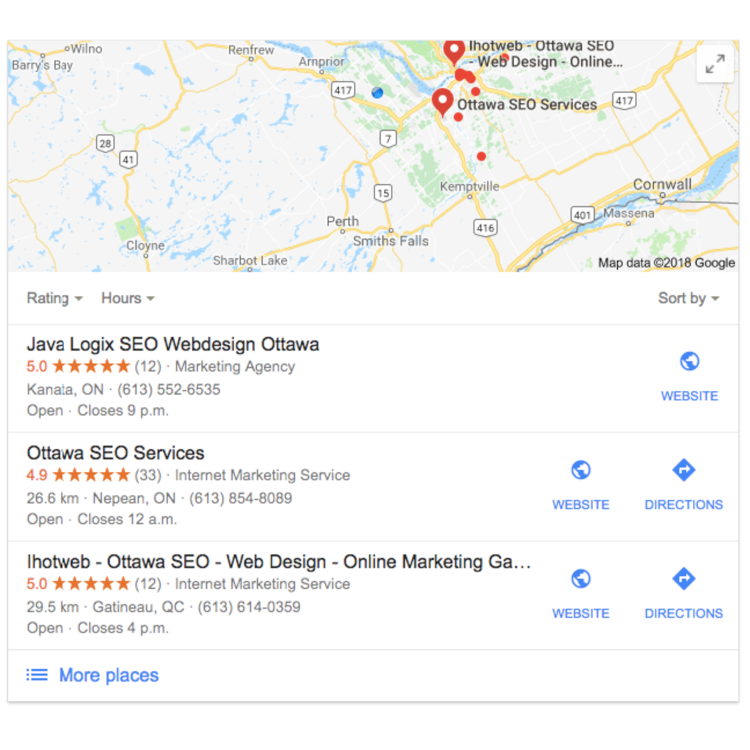 It's actually pretty easy—and free! Well, it will cost you a couple of minutes that's all.
You can quickly get your business on Google Maps via your Google My Business profile.
Google My Business is Google's listings tool that allows you to manage your company's full Google presence one dashboard.
You will be able to do things like:
Edit hours of operation and company information
Share photos
Respond to online reviews
Run local ads
Create and manage a simple webpage
View actionable insights about visitors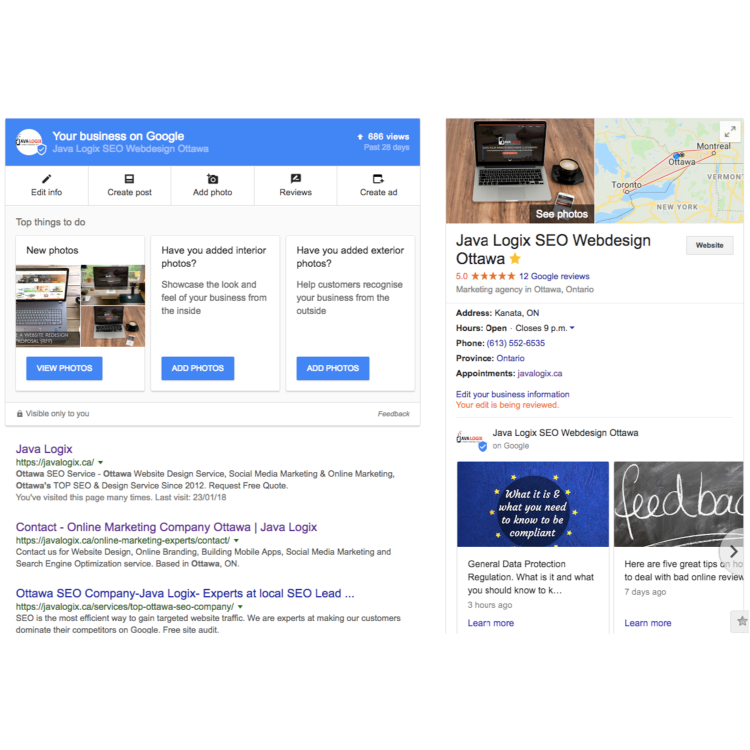 Once you claim your business's listing, any information you enter into your Google My Business profile is automatically posted to the search engine as well as Google's other sites and tools like Google Maps and Google+. There's no need to juggle separate profiles or logins.
---
To get your business on Google Maps—and help it be more visible when potential customers are searching for businesses in their area—follow these steps:
1. Claim your free Google My Business listing.
Check first to make sure you don't already have existing profiles, or that someone else hasn't wrongly claimed your listing.
2. Populate your profile with information about your location.
You'll rank higher in local search if you include tidbits like what street, neighbourhood and city you're located in. Spend some time to select your business category and include info about your products or services.
3. Encourage your customers to give reviews.
Businesses with lots of positive Google reviews not only often rank higher in local search but also have a higher click-through rate. Reviews are a great help to searchers when deciding which business to choose when they're looking for nearby products and services.
Contact us today if you have any questions. Feel free to visit our Facebook or LinkedIn pages. Java Logix is a leading social media advertising agency from Ottawa.