You've created an excellent video. Now what? Create and implement an effective video marketing strategy.

Preston Martelly
Just two decades ago, people didn't have mobile devices or multi-media devices that could connect to the internet and probably download or stream high-volume video content. But today, video marketing is undoubtedly among the most tapped marketing strategies. Studies show that 51% of marketing experts globally consider video as a form of content with the highest return on investment (ROI).
However, you must do more than just creating a good video to maximize its income-generating potential. After all, there's no point in creating excellent videos that no one will watch them. If your target audience isn't interested in the videos and doesn't share them, then your content is worthless. Thus, you need to create a video marketing strategy to boost its online visibility.
Video Marketing Tips
Here are ten video marketing tips to make your video content go viral.
1. Optimize your thumbnail with a smile
Thumbnails matter, probably more than the title of the video. This is because the human brain is wired to take note of the visuals first. A recent MIT study shows that the human brain can process visuals within less than 13 milliseconds.
There is an old saying that warns people about judging a book by its cover. However, today's publishing industry requires marketers to make an outstanding first impression. This emphasizes the importance of a 'book cover,' and that means your video must have an excellent thumbnail. This is an important aspect of video marketing.
When people are scanning through YouTube and other video streaming platforms, they look at, and often impulsively acting on, the video thumbnails that they see. Thus, having excellent thumbnails for your videos is critical to your overall video marketing strategy.
2. Run a video campaign on social media
Depending on your target demographic and location, promoting your video content on social networks is critical. If you intend to appeal to an older demographic, be sure to channel your video marketing efforts to Facebook.
In case you are chasing the millennials' attention, share your video content on Twitter, Instagram, and other upcoming social media platforms. Preston Martelly, an expert digital marketer, emphasizes the importance of uploading the video on Facebook, Twitter, and other social media platforms rather than embedding it.
3. Add share buttons to your videos
Videos have made it easy for people who like specific content to share it with their friends and followers on various social media platforms. Take the time to add the right share buttons to your videos. Note that embedding videos on Facebook, Twitter, and other social networks require different protocols. The higher the number of people who want to share your video content and actually can, the more online visibility your videos will get.
4. Ask your audience to share your videos
Real audience engagement doesn't end at video content creation. In fact, the most successful video content marketers on YouTube and other video platforms shamelessly ask their fans to subscribe to their channels, turn on the notification bell, and share the videos. These experts also constantly monitor and interact with their fans in the comments section.
Respond to your video viewer's comments, both the positive and the negative ones. 'Heart' your favorites and upload response videos. Use analytics to spot your top fans, show them more love, and ask them to share the videos.
At the end of the day, your fans and subscriber count will thank you for your efforts.
5. Integrate your video content with email marketing strategy
While video content is quite compelling on its own, when paired with email marketing efforts, video marketing can be more productive. Traditional email marketing is effective, but when you add something exciting to watch, your emails can always enjoy a much higher rate of engagement compared to pure text emails.
6. Put some money behind promoting your video content on social media
On average, one in five adults spends about 40 hours online weekly, according to Social Media Explorer. Video marketing statistics show that social media accounts for 33% of this time. Further, 37 percent of online shoppers admit that they get inspired by content from social media platforms such as Facebook, Instagram, Twitter, and more. Also, consider the fact that 72 percent of online consumers still wish that their preferred brands share details about discounts and sales on social networks.
Investing in social media advertising for your videos increases your reach, offers you better targeting, and offers mobile users easy access to your video content.
7. Play the videos during events
Nowadays, one of the best ways to attract customers and get them to watch, like, and share your video content is by getting your videos played during relevant events. Videos will give the event attendees a chance to learn more about the event, what you do, and what you stand for. Besides, videos are a lot more engaging compared to text.
According to Forrester Research, a one-minute video is equivalent to 1.8 million words! This is equivalent to 3,600 typical webpages, and certainly, you don't have the time and other resources to create such content within a minute.
Actually, if you can create a single web page in an hour, it's likely to take you 150 days of intensive writing to achieve the same impact as a one-minute video. And you should also consider the relevance and overall quality of that content.
Now, do you understand the importance of playing your content during relevant events to your overall video marketing strategy?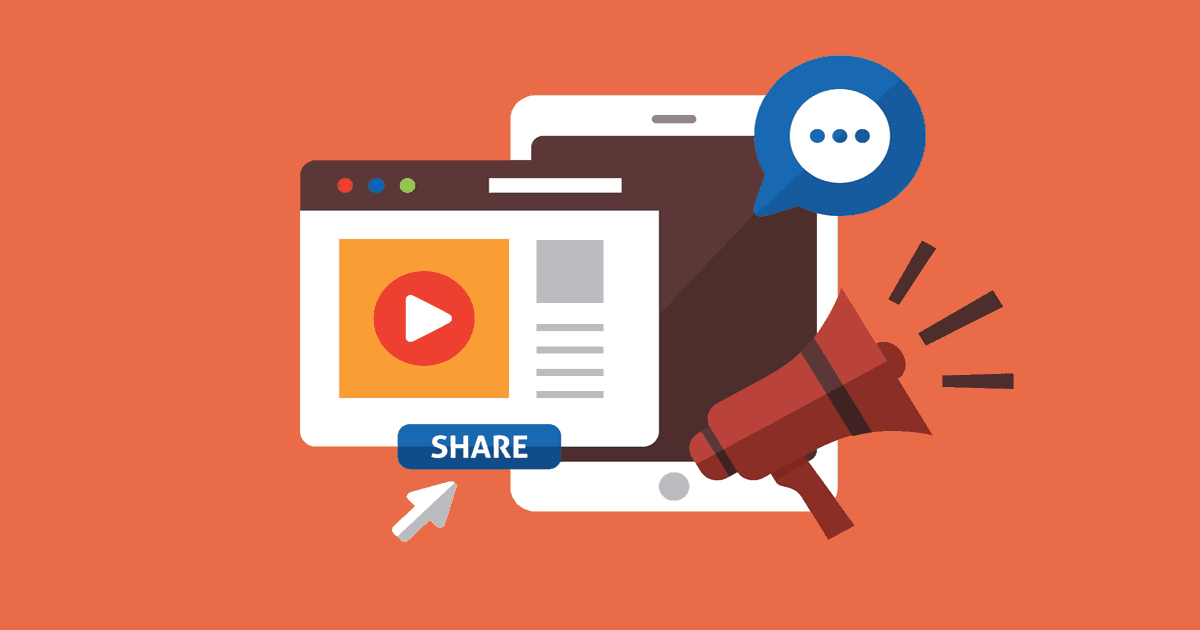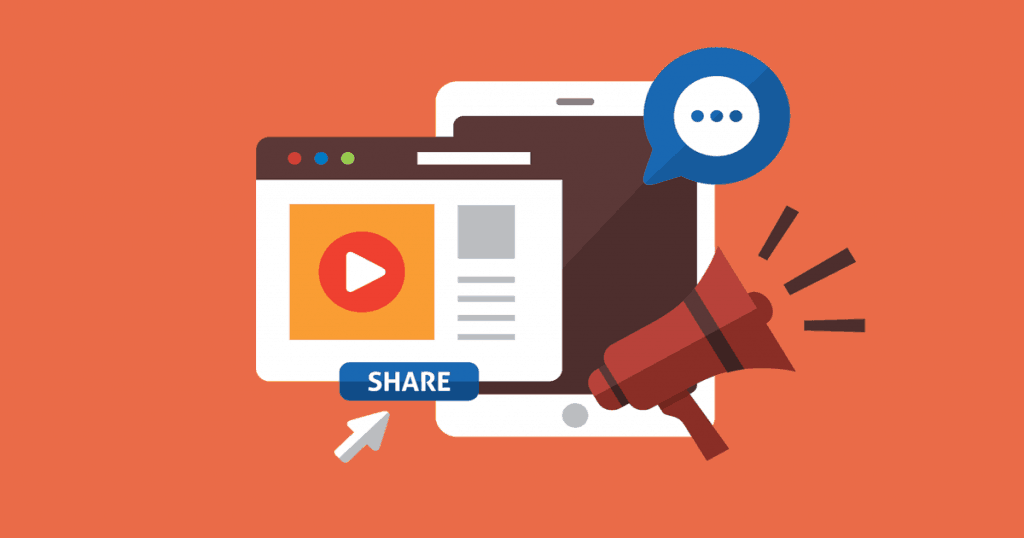 8. Pin your video at the top your social media feeds
Various social platforms timelines layouts offer different handy features that users can take advantage of to make your social media pages and profiles more engaging. The ability to pin your video posts makes it easy to draw attention to those specific posts on your Twitter timeline, Facebook Page, LinkedIn, and other social media platforms.
9. Share your video content on relevant online communities
Targeting the right online communities is also an effective video marketing strategy to make your video content go viral. There are different tools you can use to understand your target audience better.
You can begin with a general search on Google and probably get more specific on social networks. Sharing your videos on LinkedIn Groups or Facebook groups and actively participating in discussions or conversations could draw the right attention to your video content.
10. Ensure your videos are SEO-friendly
Internet users don't have much time or patience when searching for answers online. So, your video content must strike your prospects at a glance and successfully persuade them to click. Here are video marketing tips to make your YouTube videos SEO-friendly.
Perform keyword research
The process of creating an excellent YouTube video begins with keyword research. You need to understand what viewers are searching for, and don't forget that Google now prioritizes video over content for many search terms. Using the right keywords boosts the chances of users finding your video content even when they use Google instead of YouTube.
Use the keyword in the title description and tags
This is a recommended SEO practice. You also make the title a little bit punchy. Remember, the title is the first things viewers will see when they find your video, and so, it should be short, precise, feature the focus keyword, and engaging.
Create an engaging description
A great YouTube video must have an optimized description. When done right, such a description can boost SEO, view counts, subscriptions, and overall watch time. The video descriptions can also help your video content rank in YouTube's 'suggested videos' function. To optimize your video descriptions:
Stick to the 5000-character rule
Front-load your focus keywords in the title and description
Add useful links to relevant playlists
Include relevant hashtags.
Add links to your website(s), social media profiles, and other relevant videos
If your video viewers opt to 'show more,' there is a good chance they have liked your content. Use this opportunity to offer more details about your brand. Add links to your social media profiles, websites, and other relevant videos. Remember to use http:// or https:// to make your URLs clickable. Not everyone enjoys copying and pasting URLs.
Use annotations and cards to boost engagements
Annotations in YouTube content are an excellent way to strike a conversation with your viewers. It is a customized image or text, asking the viewer to subscribe to a channel, check out more videos, or visit a specific website. They're clickable and act like a call-to-action. Annotations are evolving into YouTube cards that are better-looking and interactive. They allow video creators to direct the viewers to a specific URL.
Wrap up
The past half a decade has seen an explosion of video content and video marketing becoming an integral part of online marketing strategy. This type of content resonates well with audiences and just embedding a video on your landing page could increase conversion rates. Now that you know what video marketing is, it's time to create a reliable video marketing startegy.

Feel free to visit our Facebook andd Yelp page for more updates.