Property owners will tell you how useful a conversion funnel is for ensuring all the gasoline gets into a lawnmower. Besides, how many scientists are grateful for a funnel that makes sure every drop of the fluid compounds get where they're supposed to be, and don't spill and probably dissolve their entire experiment stations?
A conversion funnel is among the essential tools that we all take for granted. Think about the frustration for scientists if all funnels had holes and only 3 percent of the compounds poured into the top made it to the desired point. To understand a conversion funnel is, think about how you acquire a new client. It may sound like a simple concept, but when you dig deeper, you will realize that the entire process is like a funnel, and more complex.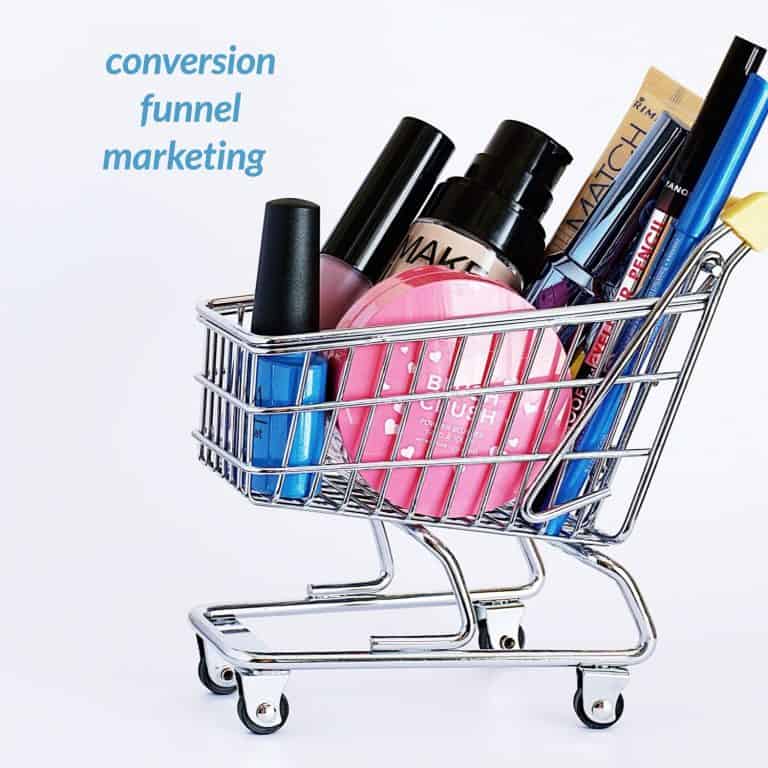 Sure, you have various marketing campaigns, and your business is making profits. A reasonable assumption would be that your advertising approach is effective, and you're making sales. Well, this is true, but there's something more.
The key to launching and running a successful business is to comprehend the client's purchasing process fully. Just because you are offering a product or service consumers need or want doesn't mean your business is automatically positioned to drive sales.
However, by leveraging the fundamental concept of customer funnel, marketers can easily guide a consumer through the purchase process successfully. This puts your business in a position to maximize conversion rates and ultimately generate more revenue.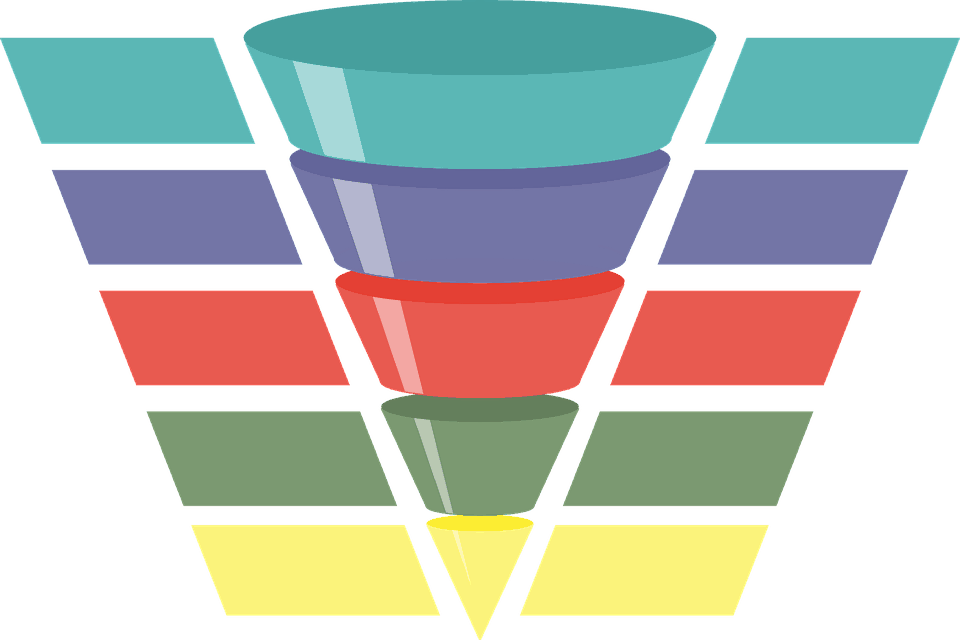 What exactly is a conversion funnel?
Imagine your business website is a roadmap. A user lands on your page, and this is the first top. The second step involves finding the specific product they're looking for. If they find it, the next step is to put it in the cart. And the fourth step involves making the purchase.
Simply put, an effective conversion funnel guides website users along this buying process, taking them from the broad choice to clicking into your web page, to the narrow action of buying or even signing up for your business newsletter.
Importance of a conversion funnel
A well-structured, carefully measured conversion funnel is among the most powerful tools your business has at disposal. This is because if you fully understand the important metrics within your pipeline, you will definitely have access to the kind of information you require to create more opportunities, generate leads from the right clients, and encourage your current clients to purchase more.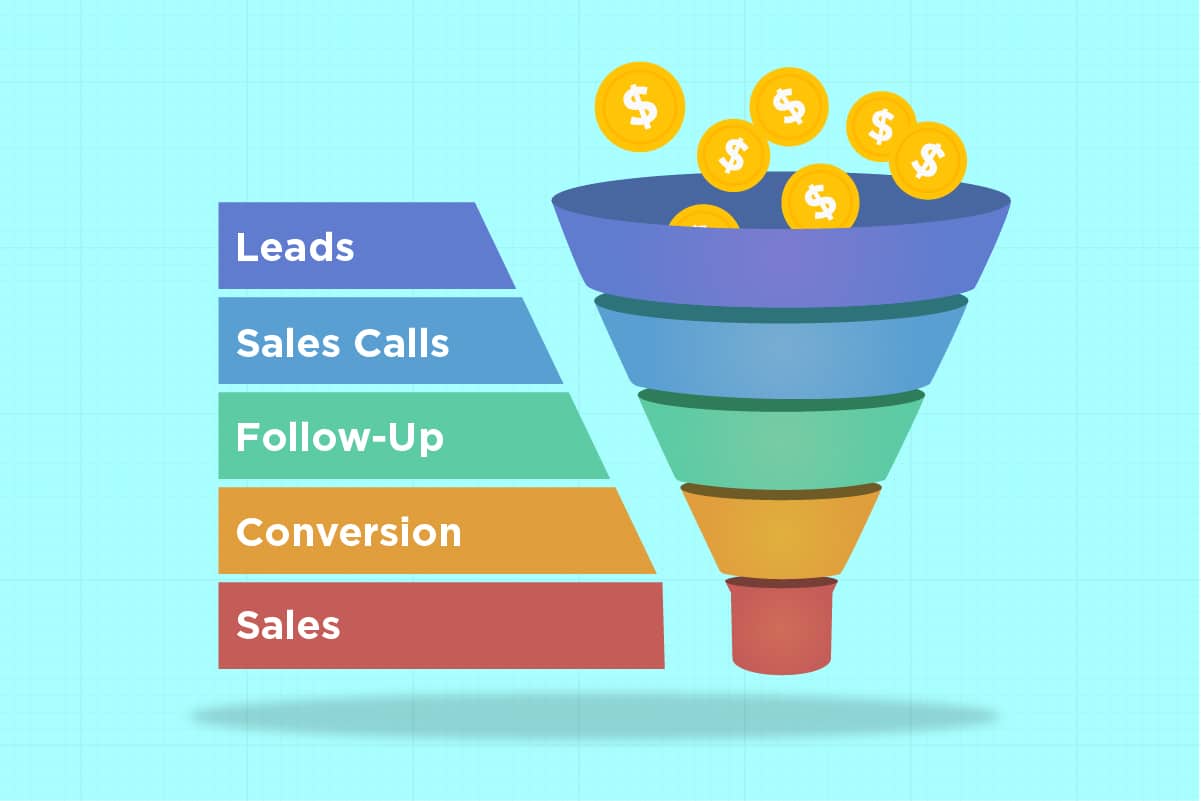 Image by www.listshack.com
This is just a snapshot of the importance of pipeline measurement. Here are other reasons it's crucial to analyze and proactively measure your conversion process.
Identify where your conversion funnel is leaking: For whatever reasons, if only a small percentage of the fresh leads entering the top of your conversion fall out the bottom (takes your desired action), your funnel is leaking. Having a perfectly-created conversion funnel can help measure the fallout at each phase, and fully understand why prospects aren't converting to the next stage.
---
Identify potential clients that can be successfully recycled: Most businesses focus on the closure rate because the conversion funnel is always leaky. Indeed, a more significant percentage of prospects leak rather than close. If you want to increase sales, one of the quick strategies is to recycle the leaking prospects within your conversion funnel.
---
Create accurate conversion forecasts: Generally, historical performance can be an indicator of a business's future. Analyzing what's happening in your sales funnel means you can successfully predict what's likely to happen in the future. Without accurate forecasting and planning, your conversion performance will be compromised because you're likely to depend on guesswork, luck, and assumptions.
---
Accurately assess how each depart or team is performing: It's important to know how different teams within your business are performing. Right from assessing the efficiency of a specific marketing output and lead generation strategy to prospect closure rates of your marketers, a conversion funnel lets you set the right conversion process and accurately measure them.
Wrap up
Indeed, a conversion funnel is an indispensable tool to drive business growth. Learning to identify each prospect's level in the funnel, you'll begin to master the process of lead generation and boost sales for your venture.
Visit us on our social media pages: Facebook and Yelp. Do you need an amazing marketing tool? Funnelytics can do the trick.
Learn More About Our Lead Generation Funnel Strategies: