LinkedIn is the largest professional platform in the world. As one of the main social media websites, it is a leader when it comes to job opportunities and career advancement.
Users can register, update personal pages, and begin connecting with other people. Your company also has much to gain, and this is where we come in to help.
Advertise on LinkedIn Successfully
What this article will cover is one specific topic – how to effectively advertise on LinkedIn. By doing it correctly, you will draw more leads for your business and find potential new partners.
Advert types
There are a number of ad types to choose if you intend to advertise on LinkedIn:
Sponsored content. It allows you to connect with other people on the platform by delivering your marketing messages
Sponsored in-mail. With it, you have the option to customize your messages
Text Ads. They are either pay-per-click or pay-per-impression. There are four types: horizontal, long, square, and tall
Once you choose the specific type of advertisements, you will have the option to target your audience.
Targeting options
You can pick up to two options from every type of advertisements. Most of them aren't mandatory but make sure to take your time and go through everything. Choosing wisely will greatly lower your search results while ensuring the right people receive your marketing message.
Location
It is the only mandatory option. You are free to choose any place, and LinkedIn will only show your ads to users from that specific location. By using their IP addresses, the website will always know who should have access to your ads. This is very important if you want to advertise on LinkedIn successfully.
Company names
You can target people working for specific brands. The options are four:
Past employees
Current employees
Both
Past, but not current
Target an industry
You have the chance to target users from specific industries. This way, you will have access to both potential customers and employees with the right talents and skills for your business.
Here is the list of industries along with some notable examples (note: the full list is way longer, and you can always see it on LinkedIn):
Agriculture (farming, fishery, dairy, ranching)
Arts (music, design, museums, photography, writing, editing, animation, videos)
Consumer goods (real estate, furniture, cosmetics, wine and spirits, electronics, food, containers, sports accessories)
Construction (glass, building materials, commercial real estate, construction, architecture, planning)
Corporate services (import and export, human resources, professional training, public relations, outsourcing, offshoring, events, security, marketing, advertising, logistics, market research)
Finance (investment management, banking, insurance, venture capital)
Government (judiciary, international affairs, telecommunications, defense, space programs, military, research, trade, law enforcement)
Tech (space programs, software, aviation, computer security, pharmaceuticals, internet, hardware)
Legal (legislative office, judiciary, law practice)
Manufacturing (consumer electronics, shipbuilding, automotive, furniture, renewable products, chemicals, energy, containers, plastic, wine and spirits, consumer goods, business supplies and equipment, textiles)
Media (fine art, publishing, libraries, entertainment, museums, marketing, computer games, newspapers, information services, online media, writing and editing, photography)
Healthcare (biotechnology, hospital and healthcare, medical practice, health, wellness, mental health, medical devices)
Organizations (consumer services, renewable products, organizations of different types, individual and family services, e-learning)
Travel and tourism (libraries, hospitality, museums, leisure, computer games, food, entertainment, gambling and casinos, music, drinks, restaurants, events, sports, writing, editing)
Services (food production, environment services, security and investigation, information, event organizing, consumer services and protection, translation and localization, travel, tourism)
Transportation (maritime, international trade, hospitality, logistics and supply chain, airlines, warehousing, import, export)
Next on the list is the company size
Advertising with LinkedIn allows you to target people depending on the size of the company they work for. The number of employees can be:
Self-employed
1-10
11-50
51-200
201-500
501-1,000
1,001-5,000
5,001-10,000
More than 10,000 employees
Job Function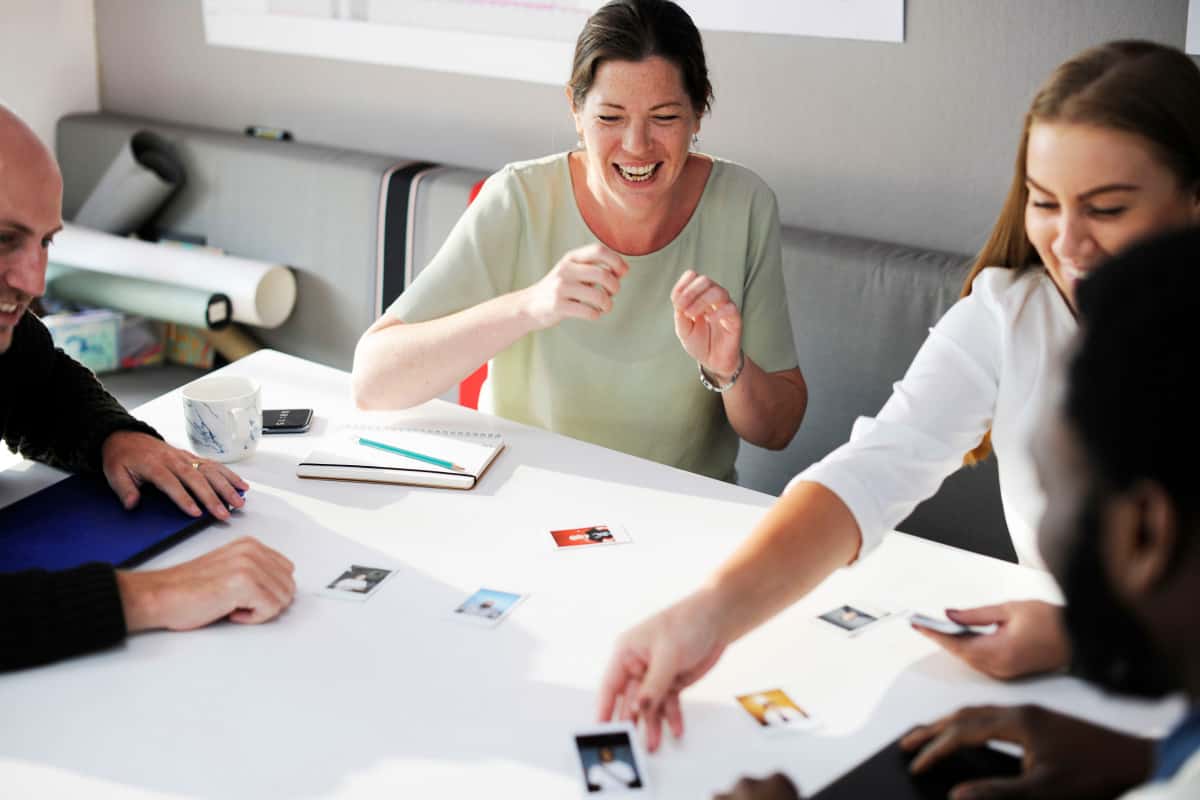 You are now able to pick different types of activities. If you choose to advertise on LinkedIn, you will need to choose these activities. They depend on what the people do at their jobs. Some (but not all) of your options are:
Accounting
Arts and design
Business development
Consulting
Education
Entrepreneurship
Finance
Marketing
Real estate
Research
Sales
Job seniority
You can target people depending on their influence. Here, you have nine options to choose from:
Unpaid
Owner
Training
Entry
Senior
Manager
Director
VP
CXO
Education
If you want to advertise on LinkedIn and reach a specific audience, it is crucial to know where they went to school. You have three types of options here:
The fields of study
You can choose any of these degrees: associates, bachelors, masters, Ph.D., MD, JP, PharmD, EdD
You can also target people by the skills they listed on their profiles
Groups
You will be able to separate users by their gender, age, or LinkedIn communities. Such functions are of good use if you are searching for specific people.
Years of experience
This is another great feature for people who want to advertise on LinkedIn. It is important to note, LinkedIn does not include gaps in employment, and overlapping positions do not count twice.
Audience
The match audience feature allows you to search for people who have seen your company's site, are a part of your contacts, or are the decision-makers in their own firms. This is a huge plus for people who plan to advertise on LinkedIn.
The final step to advertise on LinkedIn would be to decide on the size of your audience. LinkedIn will give you a few pointers and a number it thinks would work out for you. Do not be too specific with searching people, as the overall number might be quite low, and you won't be able to start advertising.
We have to mention it again – choose wisely. For your ad campaign to succeed, you have to pick the right audience. It should be neither too small nor big.
There are a few extra options to choose from. If the company is large, you will be able to target the first degree connections of every employee. You can view a list of users who follow your page.
You also have the opportunity to target LinkedIn users depending on their job titles. Do note, vague titles such as "workers" are not available.
With such useful information at your disposal, you will be ready to advertise on LinkedIn successfully.


If you want to advertise on LinkedIn, Java Logix is the right place for you. Our social media program can help your business skyrocket, by attracting more leads than ever before.
Do not wait any longer and sign up today! Contact us if you have any questions. We can help you advertise on LinkedIn successfully. Feel free to visit our Facebook or LinkedIn pages. Java Logix is a leading digital marketing agency from Ottawa.